In cooperation with prestigious universities in France, the double Bachelor's degree program in Information and Communication Technology offers many advantages in terms of qualifications, professional knowledge, foreign language skills, and study abroad experiences.
1. INTRODUCTION
As one of the leading universities in training in the field of Information and Communication Technology, USTH continues to affirm our position with a double Bachelor's degree program in cooperation with reputable French universities of the USTH Consortium.
Designed to ensure its selective focus and updating of scientific learning content as well as modern teaching methods, the program emphasizes the practice of critical thinking, self-learning, and practical skills. The Bachelor in Information and Communication Technology (ICT) program focuses on applied research and new technologies under two majors, Software Technology and Computer Science. The ICT program equips students with the fundamental understanding of computing and system administration, then the professional knowledge of information systems, advanced databases and eventually management of projects.
Besides, the program aims to train students capable of working effectively in multidisciplinary teams and in an international environment; taking appropriate positions in the industry upon graduation and growing into leadership positions, and also pursuing scientific research or higher education.
The double bachelor's program in Information and Communication Technology consists of 180 ECTS. In the first two years, students will study at USTH in English with the teaching by USTH lecturers (100% are Ph.D. holders). In the final year, they will transfer to our partner university to complete their study, the teaching language is French. Students can choose to study at one of the French universities: University of Limoges, University of La Rochelle. Upon graduation, students will be granted two degrees, one by USTH and one by their chosen French university.
The program is expected to bring more opportunities for Vietnamese students who are passionate about Information and Communication Technology and would like to pursue their studies in France, helping them to have better preparation for future careers in a dynamic and international learning environment in Vietnam and France.
2. OUTSTANDING BENEFITS  
Receiving two globally recognized diplomas granted by French Universities and USTH.

Having outstanding command of English and French to access attractive career opportunities.

Possesses many advantages in seeking jobs or pursuing Masters or Ph.D. after graduation in French or other developed countries.

Experiencing a world-class learning environment at well-known French universities of science – technology – engineering.

Enjoying local life, culture, typical dishes, and the famous attractions of France.
3. DETAILS
Degree

Students will be granted two Bachelor's degrees, one by USTH and one by a French university.

Training duration

3 years (180 ECTS)

Teaching language

Phase 1 (first 2 years studying at USTH): English.

Phase 2 (final year of study at a French partner university): French 

In the first two years, students will study French with the target to achieve Delf B2 at the end of the second year, before transferring to France to finish their final year.

Admission method

Direct enrollment

Entry Requirements

Have final results of Grade 11, 12 with  average academic results of 5 subjects: Maths, Physics, Chemistry, Biology, Informatics at least 6.50/10

Have an IELTS certificate that achieved a minimum score of 6.0 or a TOEFL iBT certificate with a minimum score of 60

Graduate High school

Pass the knowledge test and interview organized by USTH

Pass the selection interview only for candidates applying for a dual degree program

Tuition (expected)

Vietnamese students: 69.9 million VND (about 3,000 USD)

International students: 93,200,000 VND (about 4,000 USD)
4. ABOUT CO – GRANTING THE BACHELOR'S DEGREE PARTNERS
4.1. University of Limoges (UNILIM)
University of Limoges was established in 1968, its headquarters is located in the city of Limoges in the Limousin region, France. The university is known as a large multidisciplinary higher education and training institution, one of the best educational environments in France for the development of scientific research. The university trains 5 main groups of disciplines with 350 training disciplines. As a dynamic, open and innovative university, at the forefront of education, UNILIM has now attracted the attention of a large number of domestic and international students. UNILIM is currently welcoming about 15,000 students, of which 2,000 are international students from all over the world, including Vietnam. University of Limoges is in the top 7% of universities in the world, 29th in France in 2020 and the 1st among universities in Limoges.
Located in the heart of Europe, University of Limoges is a large multidisciplinary higher education institution, one of the best educational environments for the development of scientific research. With more than 15% of students coming from abroad, University of Limoges is ranked in the top 10 of France's most dynamic universities in terms of international student population. Morocco, Algeria, and China are the top three countries for enrollment and account for nearly 30% of international students. Other countries with more representation are Tunisia, Senegal, United Kingdom, Gabon, Cameroon, Lebanon and Ivory Coast.
University of Limoges is increasingly asserting its position in the training of higher education in France as well as in promoting scientific research activities with 5 affiliated faculties, 1 large engineering school, 8 doctoral schools and 4 modern research institutes.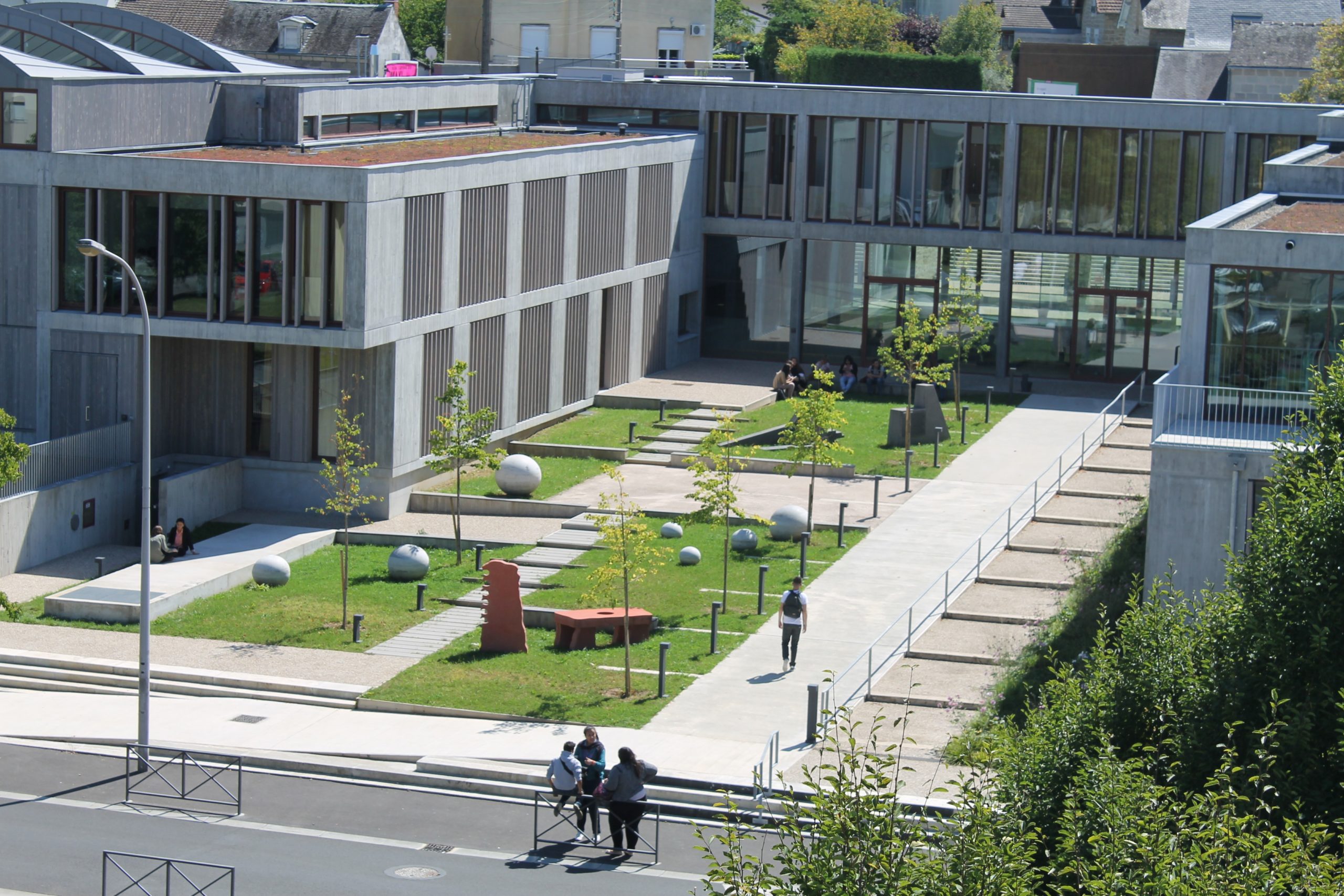 About the city of Limoges: The city is located in the southwest of France, in the Limousin region, about 400km from Paris. Limoges is famous for its long-standing pottery and unique cuisine, and many local festivals take place throughout the year. Limoges is known as the harbor of art-loving souls with ancient architecture, beautiful buildings and enchanting green gardens, filled with floral scents.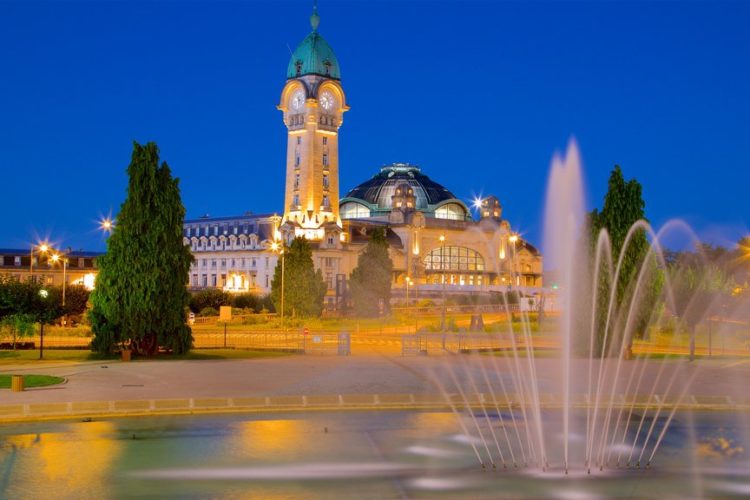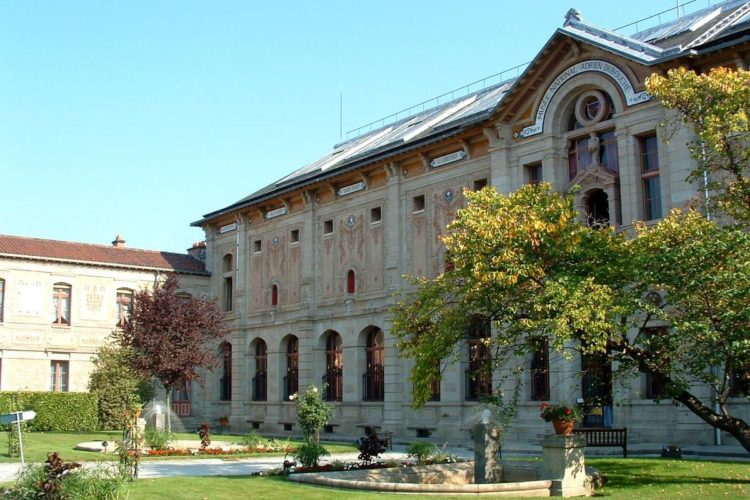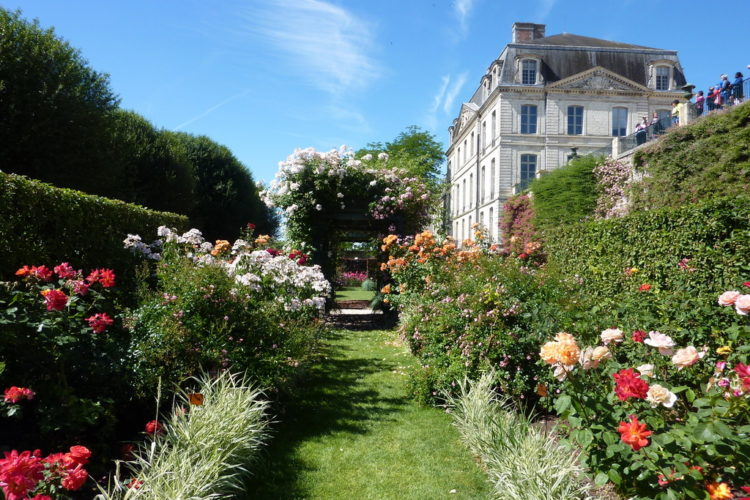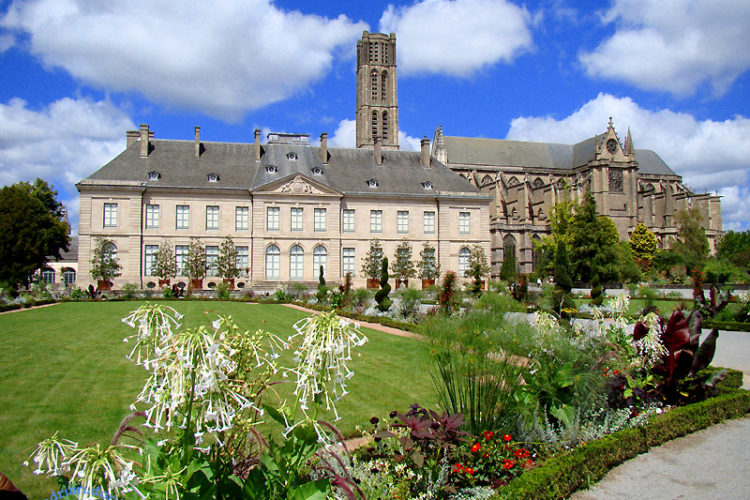 Source of photos: Internet
4.2. University of La Rochelle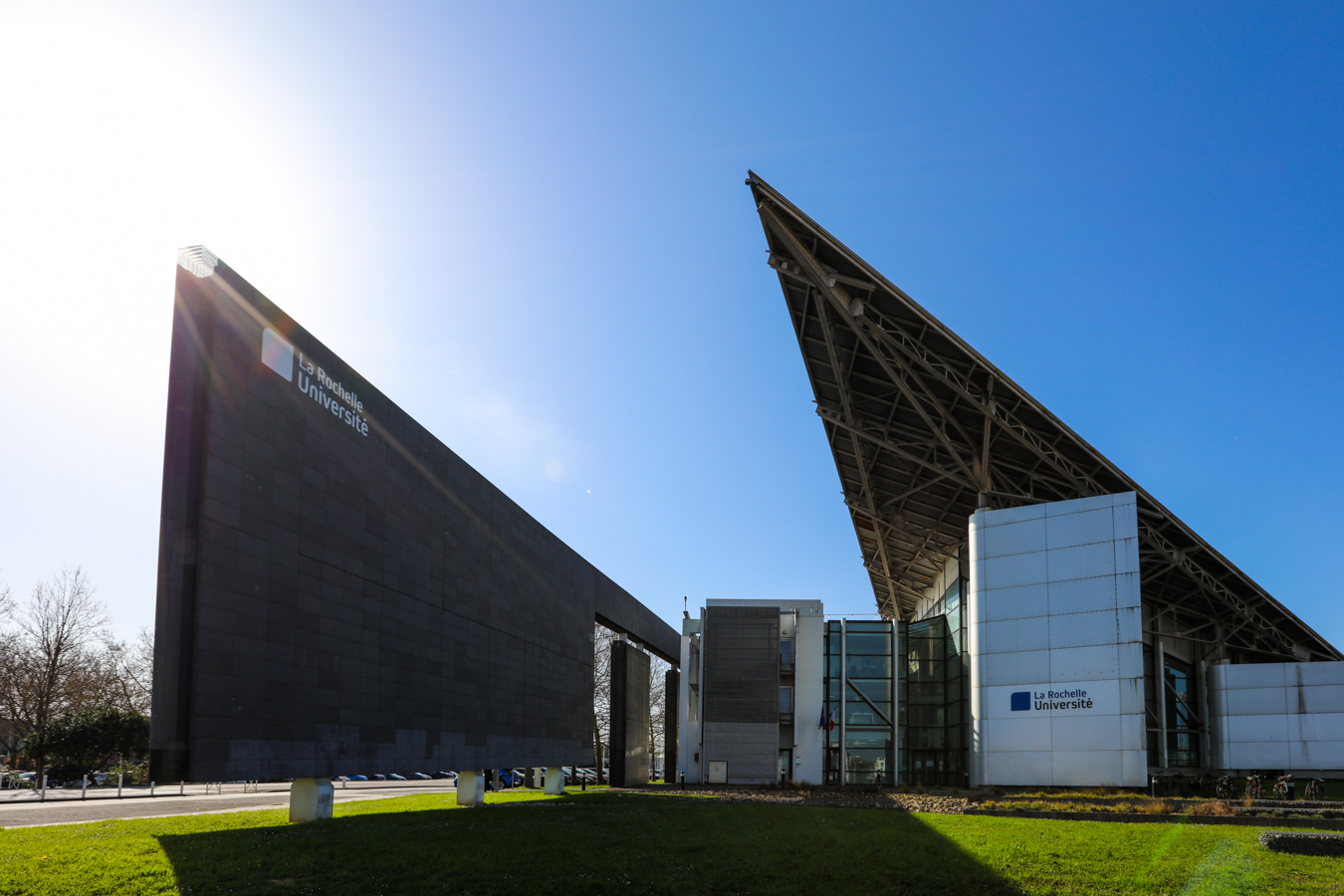 University of La Rochelle is a public university, based in La Rochelle, France, affiliated with the Academy of Poitiers. Founded in 1993, the university is the youngest multidisciplinary university in France. With a team of highly qualified lecturers and researchers, and a modern laboratory system, University of La Rochelle offers a favorable environment for students to study and research with high-quality training programs. By 2000, the university had more than 6000 students from many countries around the world. In particular, the university has many courses and exchanges for students from Asia – Pacific and America. International students who come from 92 countries make up 11.8% at the university. With a network of 157 partners inside and outside France, University of La Rochelle is confident to bring opportunities to study and research in the field of science and technology for students in many parts of the world.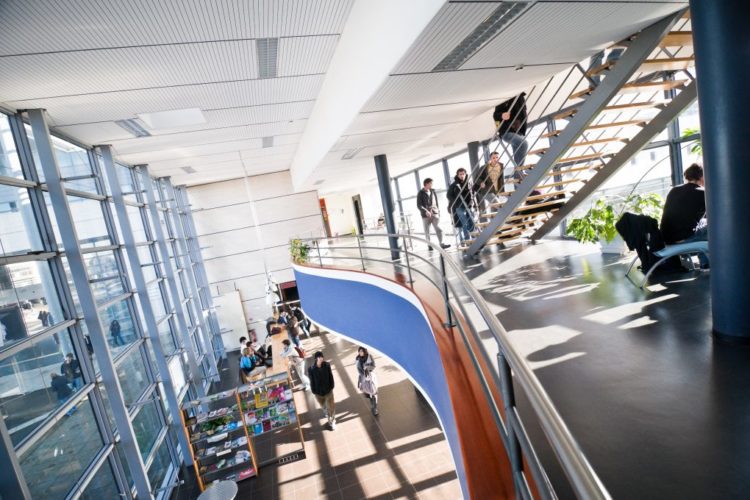 About La Rochelle city: La Rochelle city is a province of Charente – Maritime, in the region of Poitou – Charentes of France, 472 km southwest of Paris, is a coastal city located on the Atlantic coast and is famous for its extremely attractive local seafood cuisine. Located on the Bay of Biscay, La Rochelle's history is soaked with the salty sea, and the romantic Old Harbor in the city center. Today, the marina in La Rochelle is always crowded with moored boats. The city not only preserves a rich architectural heritage, but also possesses a vast aquarium, poetic gardens and rich natural history museums. In particular, in mid-July, there is also a monumental French music festival called Francofolies.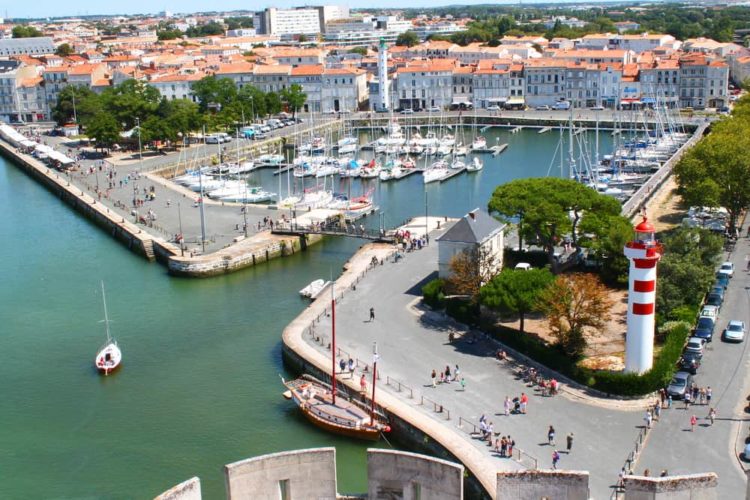 5. CONTACT INFORMATION
– About the training program: 
  Department of Information and Communication Technology (ICT)
  Tel: (+84-24) 32 12 18 01
  Email: ict_dept@usth.edu.vn
  Address: Room 408, 4th floor, A21 building, University of Science and Technology of Hanoi
– About Admission: 
  Department of Academic Affairs (DAA) 
  Tel: ( + 84-24) 7772 7748 
  Email: admission@usth.edu.vn 
  Address: Room 102, 1st floor, A21 building, University of Science and Technology of Hanoi