Current campus
Currently, the campus of the university is located at A21 building within VAST's campus, 18 Hoang Quoc Viet, Cau Giay, Ha Noi, with a total area of ​​8,100m2. The tree-lined campus of the Vietnam Academy of Science and Technology, the cool, vibrant landscape and the rare tranquility in the heart of the city make this place inspire creative scientific ideas for both lecturers and students.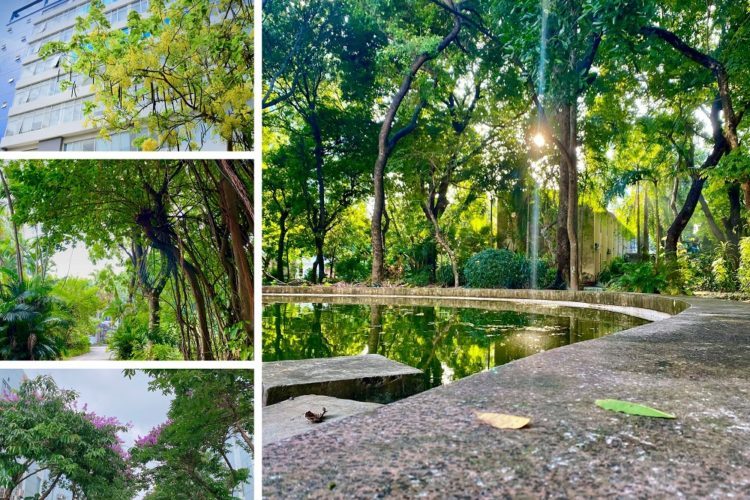 The university currently has 35 classrooms with an area of ​​2,550m2, 04 international joint laboratories with an area of ​​1,425m2, 20 practice laboratories with an area of ​​1,120m2, a library with an area of ​​200m2 with thousands of books and journals. Moreover, the university also uses modern research laboratories of specialized institutes under VAST for teaching and research.
New campus in Hoa Lac
On September 27, 2021, the project to build the university in Hoa Lac Hi-Tech Park was started and is expected to be completed in late 2025. The project is the result of the cooperation and training development support from the Government of France and funding from ADB, and is also one of the important tasks of VAST supported by the Government of Vietnam, the Government of France and ADB.
The university was built on 36ha of land in Hoa Lac Hi-Tech Park on stage 1 with a total investment value of 178.87 million USD with modern and synchronous functional areas following the model of universities in France and Europe, architecturally designed with Vietnamese and French cultural symbols. After the project is completed, USTH will become one of the universities that fully meet the requirements of facilities such as lecture halls, practice laboratories, research laboratories, libraries, gymnasiums and dormitories…helping generations of Vietnamese youth access the world's advanced higher education in their homeland in Vietnam, contributing to the renewal of higher education for country's development and international integration.