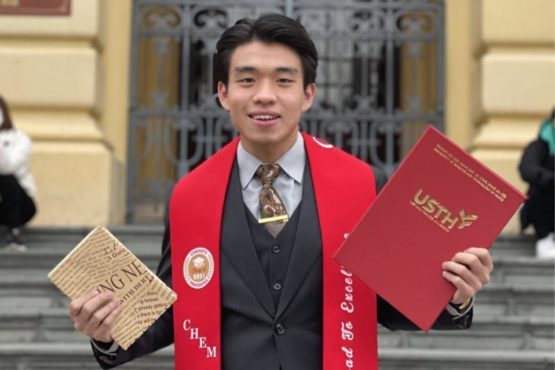 Like Chemistry - a "subject of changes", our thinking needs to be changed flexibly when facing difficulties in order not to be too conservative and to "roll in the deepth" when solving a problem. But all are still fully based on the rules and rationality of science. That's what I figured out when I came to USTH.
Nguyen Tien Hoang
Chemistry Alumni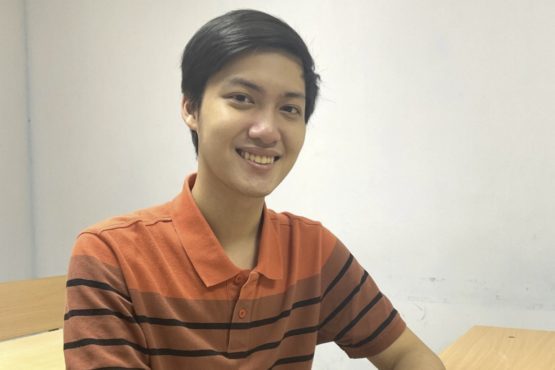 We have a lot of assignments, practice time in the laboratory, and research projects with lecturers. At first, I felt pressured. But after catching up with the bustling rhythm, I and other students all trained ourselves to be strong in spirit, hard-working, and kept making endless efforts to have a positive development in our studying and working career.
Hoang Huy Tu
Erasmus Mundus SERP+ Scholarship for Master in France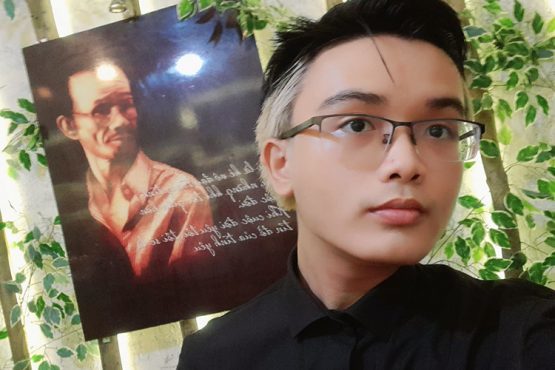 I am extremely impressed with not only the expertise and enthusiasm of lecturers but also the friendly and integrity learning environment at USTH. I believe that USTH is a great place for me to nurture and develop my passion.
Phan Tai Tinh Tri
First prize in the National Excellent Student Competition in Chemistry for the academic year 2020-2021