On 12 and 13 June 2019, the workshop "From sensor to the Internet of Things in ecological engineering platform" was held at the University of Science and Technology of Hanoi (USTH, Vietnam France university), attracting the presence of many Vietnamese and French scientists.
The workshop was organized within the framework of the project entitled "Research on applying SMART GARDEN, an ecological engineering platform, to improve wastewater quality from wastewater treatment plant of Vietnam Academy of Science and Technology" led by Dr. Mai Huong – Department of Water-Environment-Oceanography (PI of project).
Attending the workshop were Ms. Fabienne Runyo, First Secretary and Press Attaché, French Embassy in Vietnam; Prof. Orange Didier, University of Montpellier, French Institute of Research for Development; Prof. Serge Stinckwich, Sorbonne University; Prof. Gerino Magali, Toulouse University; Mr. Dan-Tam Costa, Epurtek company (France); as well as other scientists and professors in the field of Environment, Information Technology and Materials Science.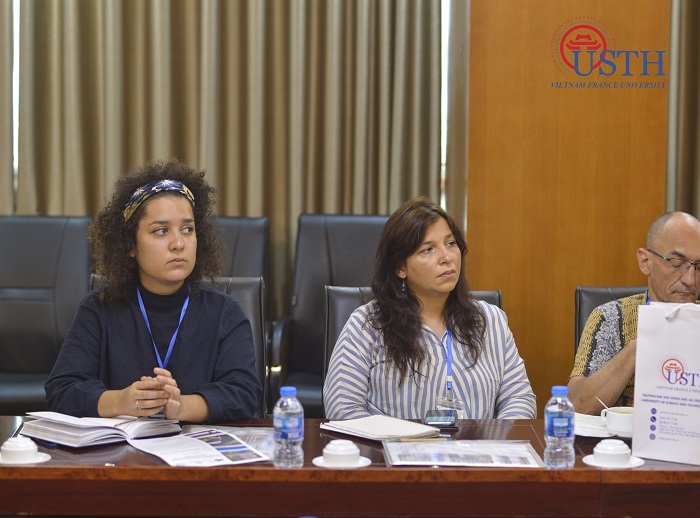 On behalf of USTH were Assoc.Prof. Dinh Thi Mai Thanh, Acting Rector of USTH; Assoc.Prof. Nguyen Thi Hue, Co-Director of the department Water-Environment-Oceanography;  with numerous USTH lecturers, researchers and students.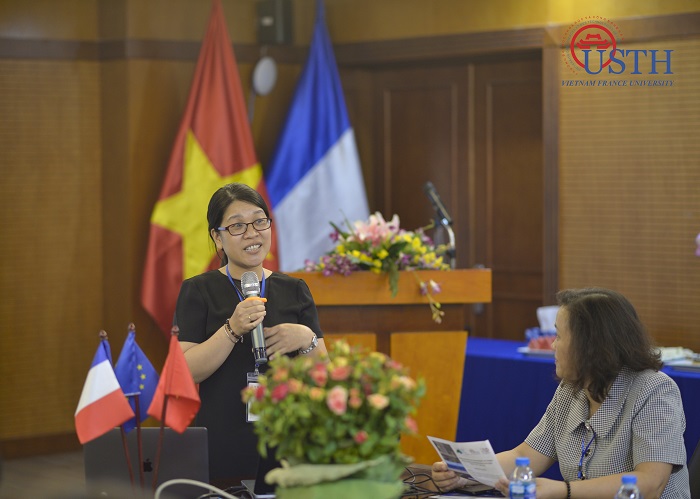 During the opening speech, Assoc. Prof. Dinh Thi Mai Thanh asserted that wastewater treatment is being considered as one of the urgent issues for many urban areas in Vietnam, especially in big cities like Hanoi and Ho Chi Minh City… due to lack of synchronization of infrastructure and technology. Thus, in addition to traditional physico-chemical technologies, treating polluted wastewater by ecological methods is gradually becoming popular, thanks to its high economic efficiency and environmentally friendly.
Among them, SMART GARDEN is considered as a potential solution for the treatment of wastewater and soil pollution in Vietnam, especially organic wastes and heavy metal treatment. To specify, this garden will grow special plants (reeds, water plants…) which are capable of absorbing pollutants in domestic wastewater before being discharged into the environment.
At USTH, the project on SMART GARDEN has been implemented since June 2918 and will last for 2 years, with the aim of improving the quality of wastewater from the Wastewater Treatment Plant of Vietnam Academy of Science and Technology (VAST), which currently uses physico-chemical technology to treat wastewater.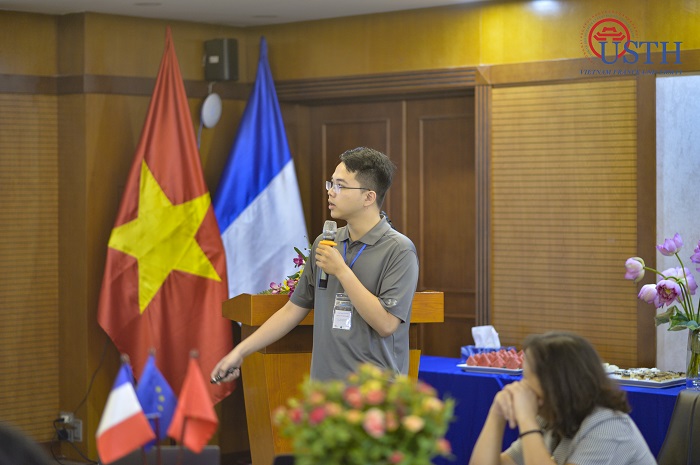 The project has been strongly supported by VAST and the Institute of Environmental Technology in terms of finance and infrastructure. Besides, in terms of scientific-technological aspects, the French Institute of Research and Development (IRD), University of Montpellier, University of Toulouse and Epurtek Company (France) are also directly involved in the project in designing and collecting data for environmental treatment processes.
"Not only serving for treatment of wastewater, Smart Garden is also considered as an outdoor practical class for students. Currently, Vietnamese and international students of the Department of Water-Environment-Oceanography at USTH are conducting research to assess the effective operation of the system in terms of the wastewater quality and economic efficiency" – Dr. Mai Huong shared.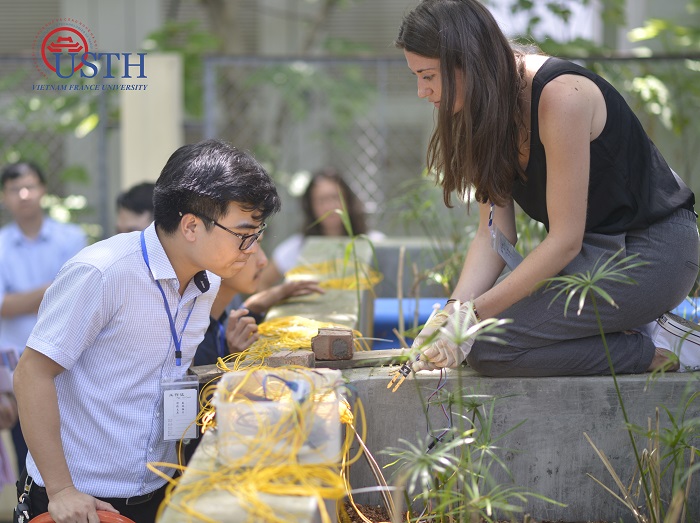 The workshop "From sensor to the Internet of Things in ecological engineering platform" was organized to evaluate initial results achieved of the project within the first year implemented, as well as to introduce widely the concept of Smart Garden to the community. Taking place within 2 days, the workshop also helped connect and bring together scientists from different fields such as Environment, Information Technology and Advanced Materials Science to promote the efficiency and diversify applications of this system.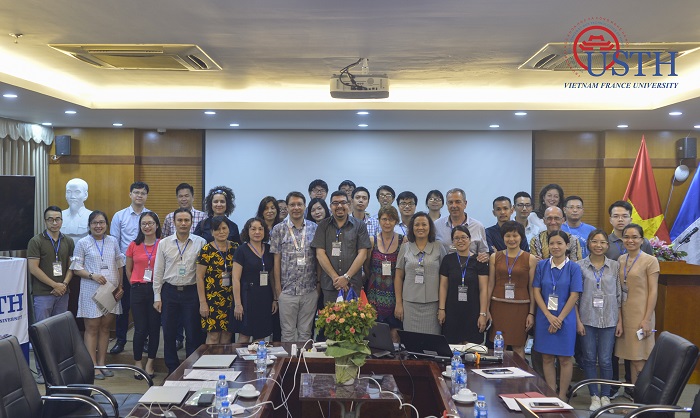 Some photos at the workshop: