On May 29th, 2019, in Paris, Assoc. Prof. Dinh Thi Mai Thanh, Acting Rector of University of Science and Technology of Hanoi (USTH, Vietnam France university), signed a letter of intent with Prof. Christine Clerici, President of Paris Diderot University (UPD) to tighten the cooperation between the two sides in the future.
The signing ceremony took place during the recent visit from May 25 to May 29, 2019 of Acad. Prof. Chau Van Minh, President of Vietnam Academy of Science and Technology (governing body of USTH) and Assoc. Prof. Dinh Thi Mai Thanh, Acting Rector of USTH to French universities and research institutes – members of USTH Consortium.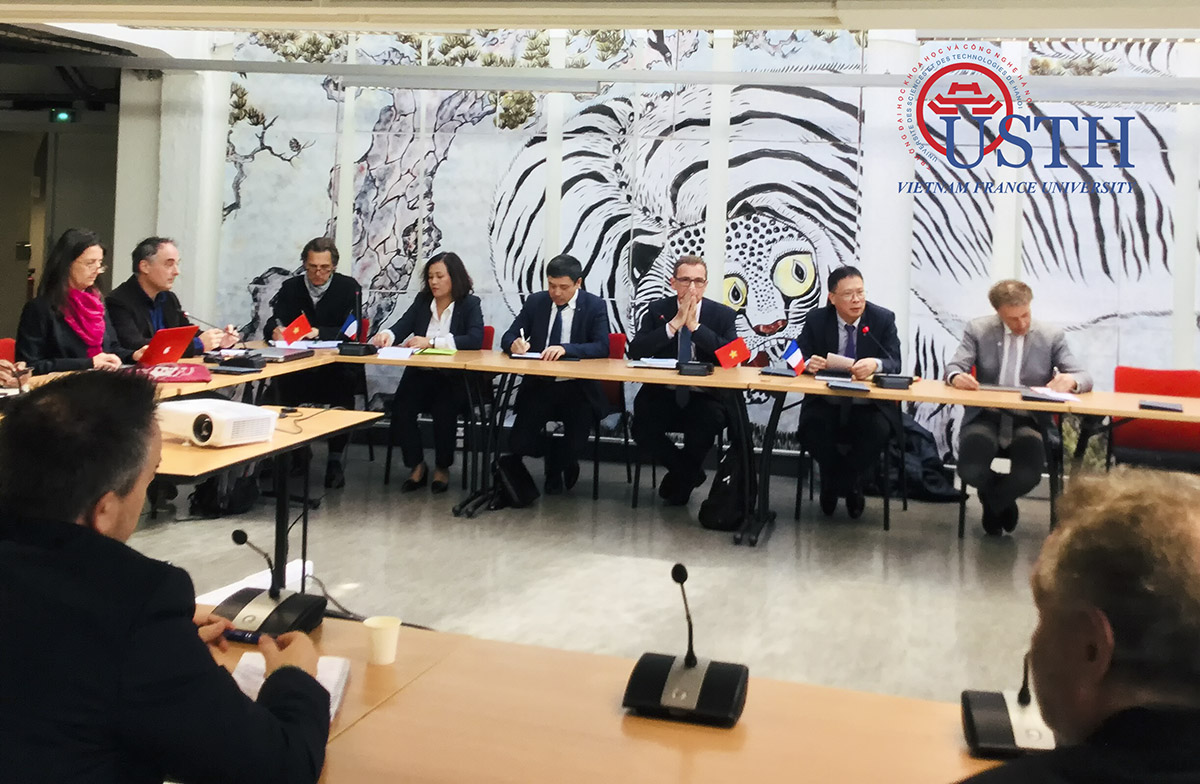 The letter of intent contributed to strengthen the cooperation between USTH and UPD in both training and research activities of 2 departments: Advanced Materials Science and Nanotechnology department and Space and Applications department. To specify, the two sides agreed on the implementation of more exchange programs, including internships or short-term exchanges for bachelor and master students. In particular, UPD will provide 4-6 full internship scholarships for bachelor and master students from 2 departments mentioned above.Furthermore, USTH and UPD also committed to establish new joint international laboratories in the future to completely exploit the strengths of each other in 2 fields: Advanced Materials Science and Nanotechnology and Space.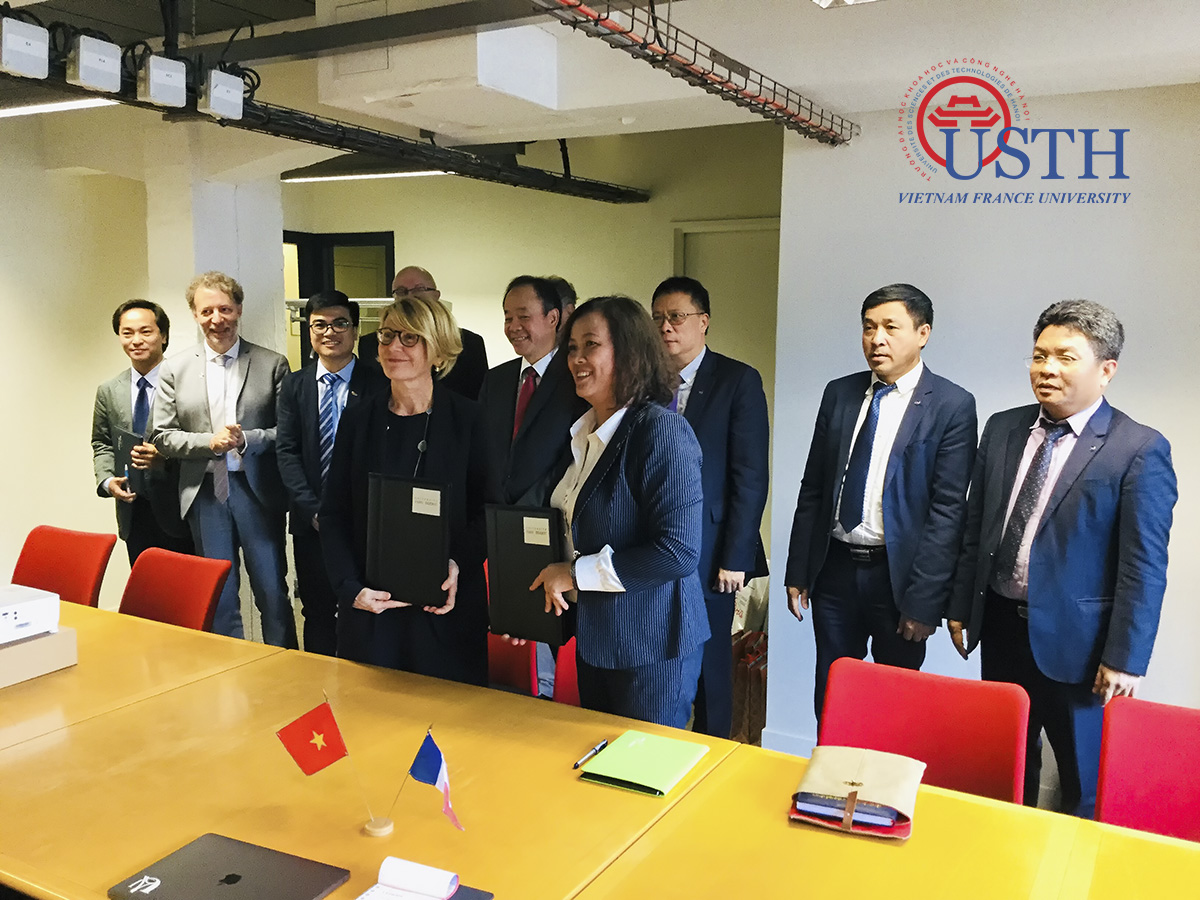 Also at the meeting with UPD, Acad.Prof. Chau Van Minh reviewed USTH's outstanding events in the academic year 2018-2019: (1) the Intergovernmental Agreement between Vietnam and France for the development of USTH (period 2019-2023) was signed in November 2018; (2) the project to build a new campus for USTH with state-of-the-art facilities in Hoa Lac was approved by Vietnamese government; (3) successfully organized the University Council in April 2019. President Chau Van Minh also emphasized the desire of USTH and VAST to issue dual Vietnamese-French bachelor diplomas with universities of USTH Consortium.UPD is one of France's most prestigious universities in the field of science and technology, and also an important partner of USTH  in training and research. UPD has been sending lecturers for bachelor and master programs at USTH and receiving many USTH students to do internship or join in academic exchange programs.
In addition, UPD has also involved in coordinating and co-issued master degree for two USTH's master programs: Space and Advanced Materials Science and Nanotechnology. Besides, the university has strongly supported USTH in carrying out international projects.
Starting from 2020, the fusion of UPD, Paris Descartes University and the Institute of Earth Physics of Paris (IPGP) to become the University of Paris will open up many prospects for cooperation in training and research in different scientìic areas for USTH.