Li Li Kyu, also called Lily, is the one and only female student studying MSc in International Air Transport Operations Management (IATOM) at USTH. Although born and raised in Lashio – a town in Myanmar surrounded by mountains, valleys and fields, she has always nurtured her dream of working at Airbus, the largest aircraft manufacturer in Europe.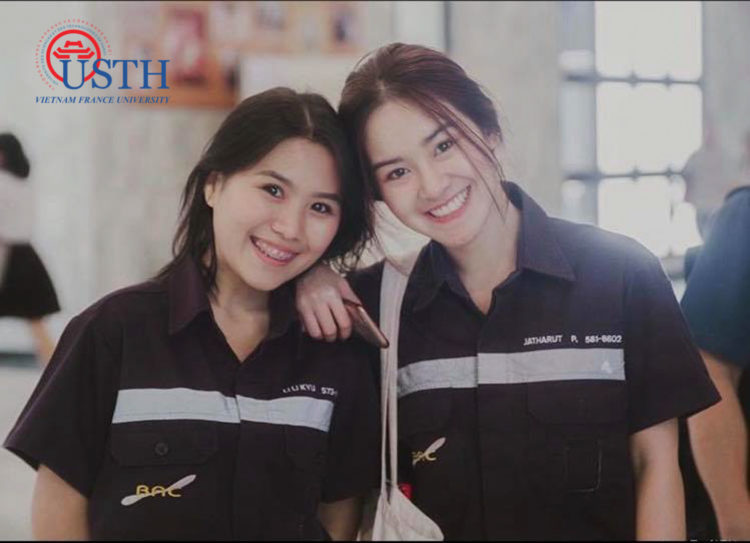 Who says girls cannot study Aeronautic engineering?Lily's choice of pursuing Aeronautic engineering when entering college makes her family members and friends really surprised as the fields of engineering are more suitable for men. Despite the daughter's surprising decision, Lily's father has always supported her. He shared his experience and advice, but the final choice was still from Lily. He believed that people are happy only when they live with whole-hearted passion.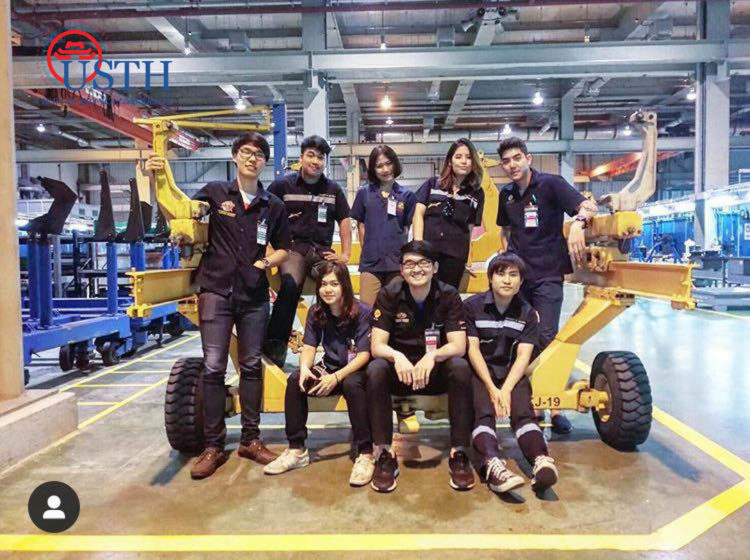 During 4 years of college, Lily was really happy when immersed in the knowledge of engine, flight system, etc. with many practice sessions. Even though she might not be as strong as the other classmates, she always leveraged her meticulousness, logical thinking and perfectionism into the studies. Thus, she achieved an excellent qualification of a bachelor's degree in Aeronautical Engineering at Assumption University, which is the most well-known university in Thailand.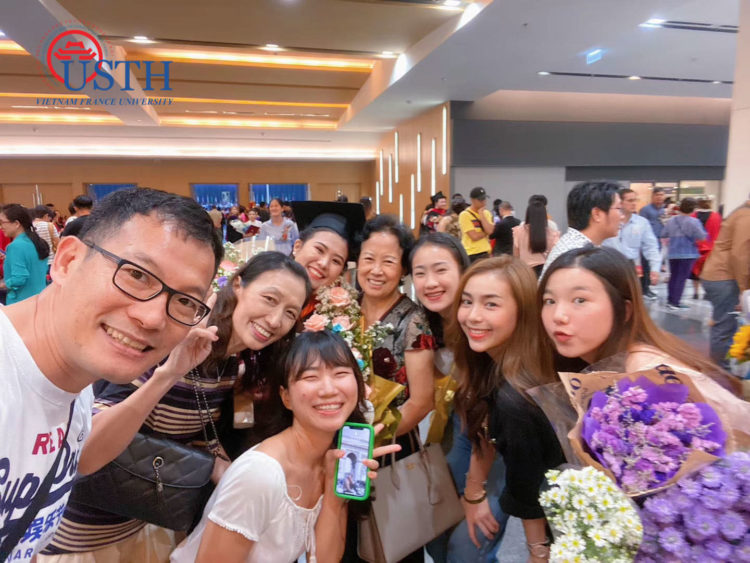 Continue to chase your dreams
Although holding a degree in excellence, Lily still has a desire to acquire more expertise so that one day, she can make her dream of working at Airbus come true. Hence, she decided to pursue a Master's degree. After researching on the internet, she really likes the French National Civil Aviation College (ENAC), which is the largest and most prestigious aviation training institution in France and Europe. The excellent academic results helped her achieve a 50% scholarship sponsored by Airbus and ENAC to study the MSc in IATOM at USTH.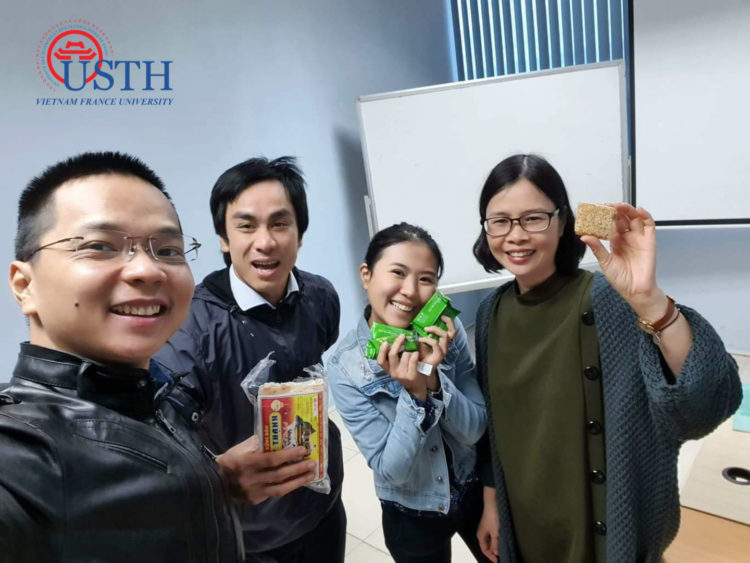 "When I received a scholarship from the leading aviation institution in Europe, I was really surprised and happy but anxious at the same time", Lily shared her feelings at that time since her French skills were quite limited, so it would be very difficult for her to study in such a short time.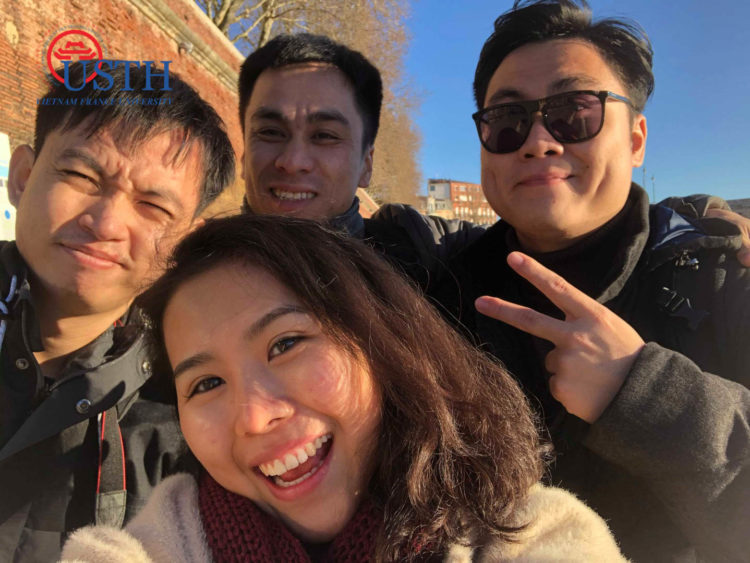 However, while feeling worried, Lily was informed by ENAC that she could pursue the MSc in IATOM in English at USTH, which is a partner in training of ENAC in Vietnam. According to ENAC, she would study the first semester at USTH and the next ones at the campus of ENAC in Toulouse, France. The Master's degree is still accredited by ENAC and globally recognized. Lily has gone traveling to Vietnam, so she loves the beauty of nature and culture in this country, especially the friendliness of the people here. Thus, she did not hesitate to come to study at USTH.A memorable semester
Since she was a 4-year international student, Lily can quickly adapt to a new country, but USTH made her surprised: "I used to think that after the lecture, the lecturers would come home to rest, so we would not be able to talk to each other. But here at UTSH, the lecturers always feel free to share everything with the students, from studying advice to life-stories."
The first semester brings her not only knowledge but also true friends like siblings that always help each other. As the only girl in the class, everyone really takes good care of her. They usually bring all kinds of food so that they can eat together, talk to each other and share their daily stories in English so that Lily can catch up with the conversation.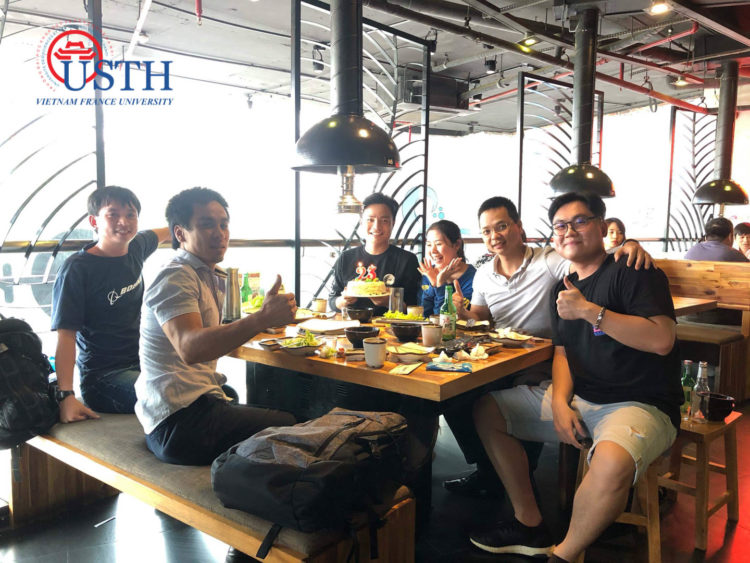 Although Lily had never made a birthday cake by herself before, she searched on the internet to make the first cake for everyone in the class because of their precious care and love.Coming to pursue the Master's program in International Air Transport Operations Management (IATOM) at USTH, each of the students carries their own hope and desire with the passion in aviation. Some might have the ambition to become an air traffic controller, one might want to work for the airport ground services.
Currently, Lily and her classmates have been taken the second semester of the Master's program in IATOM at ENAC in Toulouse, France. Many new experiences are waiting ahead…