Pauline Martinot – Ph.D. student doing an internship at USTH – was awarded the Best Speaker Award for the presentation "A new fluorescence sensor for in situ measurements of dissolved black carbon derived from maritime traffic" at the 25th edition of the Ocean Optics Congress in Quy Nhon (Viet Nam) on October 2 to 7, 2022.
Pauline Martinot is a second-year Ph.D. student at Aix Marseille University (France). She specialized in physical oceanography and biogeochemistry. Her end-of-study internship at the Mediterranean Institute of Oceanography specialized in the study of dissolved Black Carbon (DBC) through fluorescence and absorbance measurements.
The DBC is a type of pollution associated with incomplete combustion and therefore Southeast Asia represents the main hotspot of this pollution, affecting the health of Vietnamese citizens and local ecosystems. With the major scientific interest of Vietnam, she quickly found very ambitious and promising scientific partners within the USTH. Therefore, she decided to spend the second and third years of her Ph.D. in Hanoi to collaborate with the researchers from the Department of Space and Applications (SA) and the Department of Water- Environment – Oceanography (WEO). Within the framework of the SOOT-SEA project (International research network of the IRD), the SA and WEO departments are collaborating on the study of Black Carbon by using analytical chemistry and modeling. All the members of these two departments showed her kindness and warm welcome when she arrived at USTH. Moreover, the team spirit has given her a lot of motivation during her study.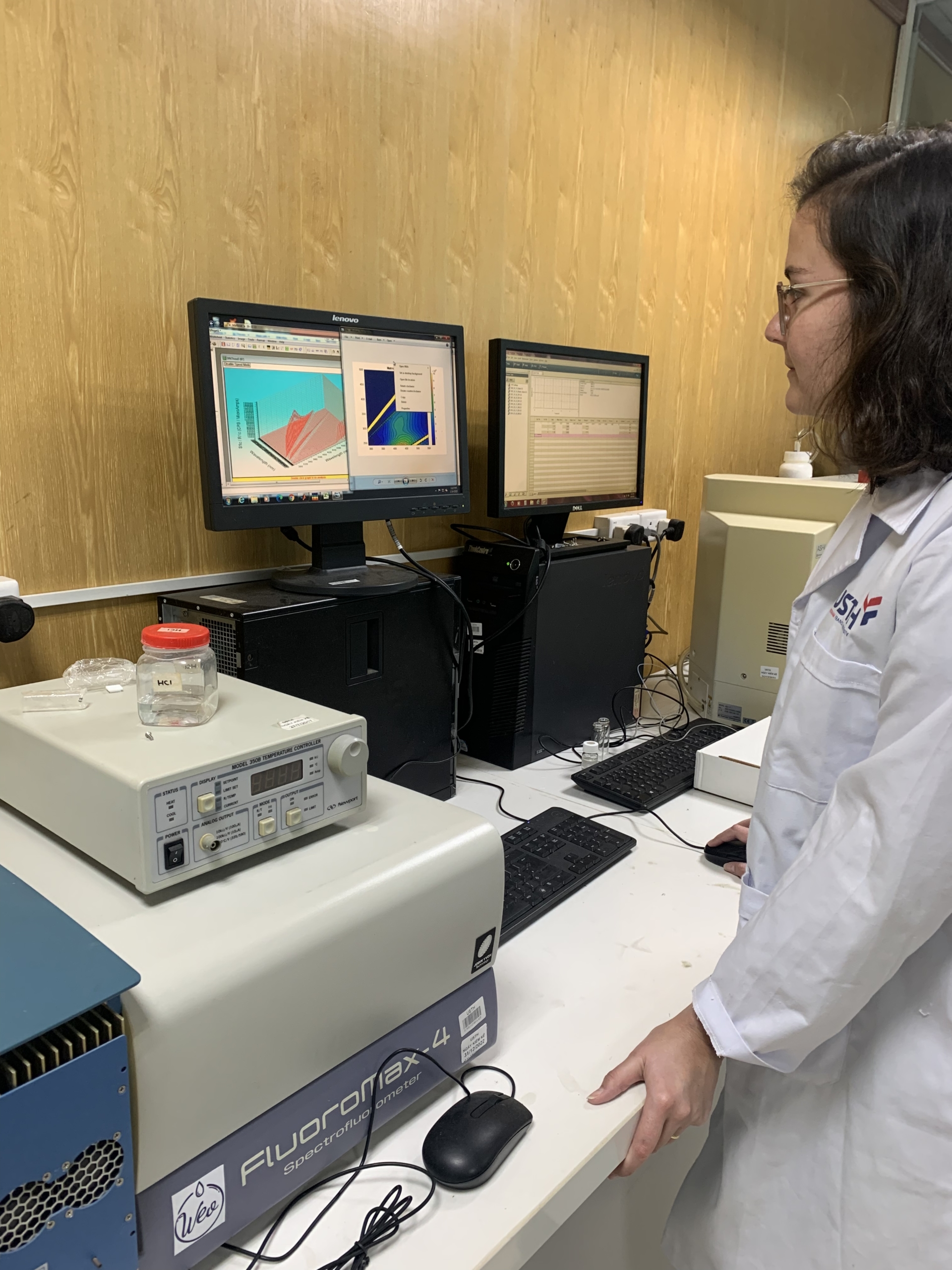 The Ocean Optic Congress, in which Pauline participated lasted for 4 days with interesting presentations to create links among brilliant scientists of all nationalities. It also was her very first international conference. When submitting her abstract a few months before, she would never have thought that her presentation would be accepted at such a well-known and recognized conference.
On the first day of the conference, Pauline was so nervous that she had trouble climbing the stairs to the stage. "Once I started, I immediately felt the scientists' interest in my work and the benevolent gaze they had on these results, my stress disappeared! I was able to continue my presentation by taking full advantage of this opportunity to talk about our work, and I was able to have a very interesting discussion during question time" – she shared.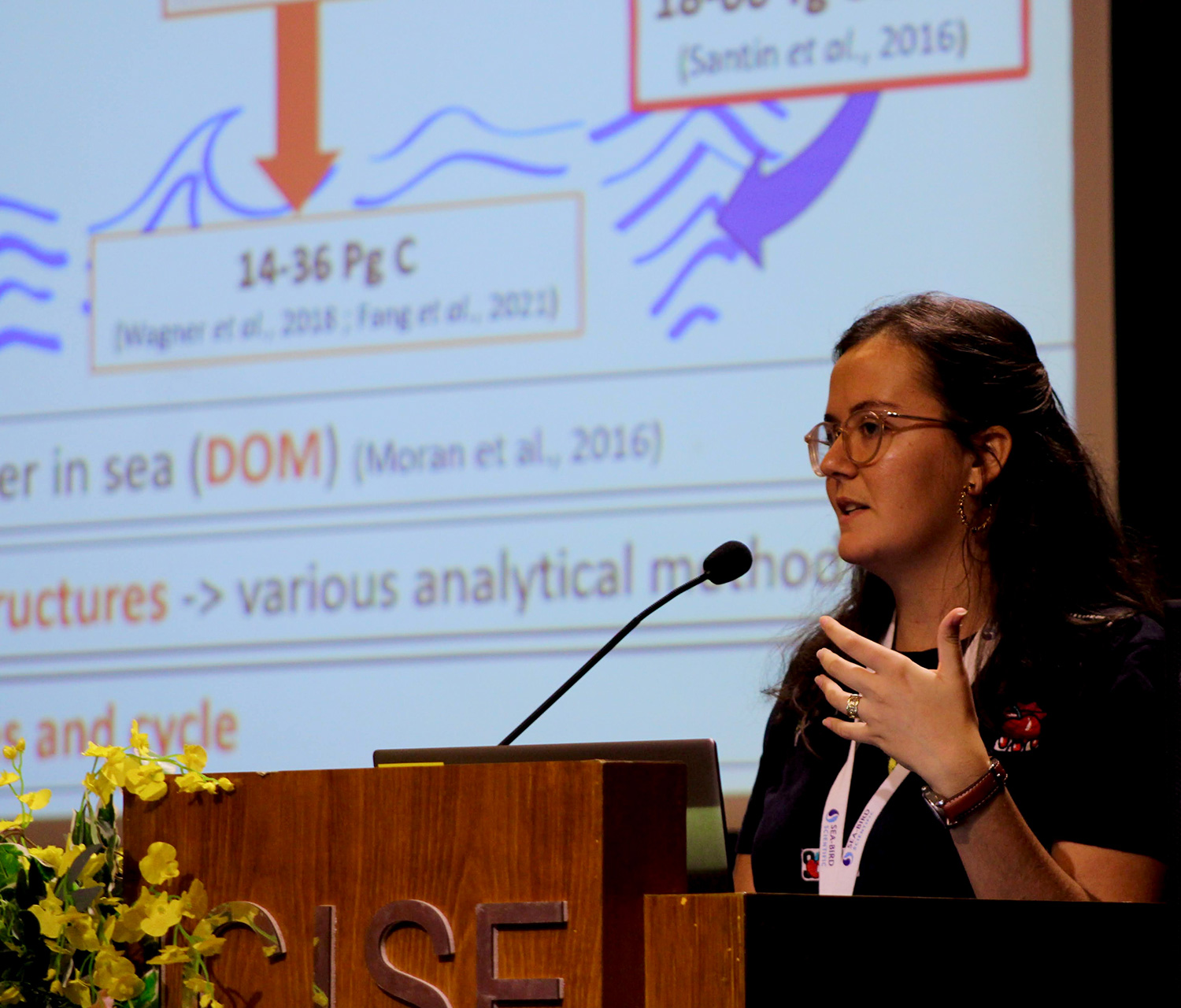 The sensor that Pauline presented at the congress is the result of almost a year of research in Marseille and in collaboration with the University of Oldenburg (Germany). But before developing this sensor, it was necessary to carry out an immense work of optical characterization of the DBC. The work played an major part in her end-of-study internship, and her collaboration with USTH and IMER (Hai Phong) allowed her to collect a large quantity of particulate Black Carbon samples from atmospheric pumps in Hanoï and boats from Hai Phong harbor. These samples were the very first step in Pauline's work.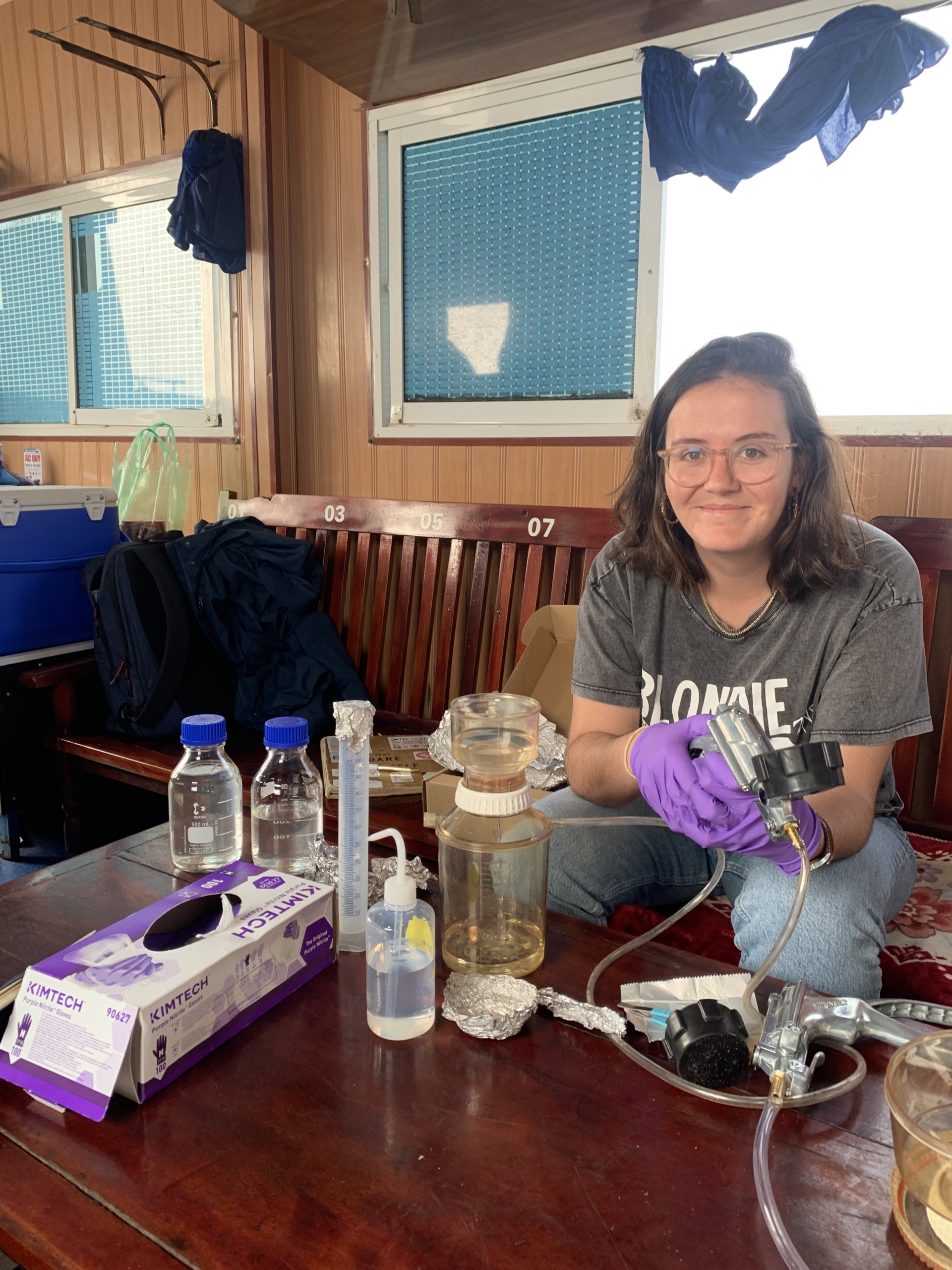 The Best Speaker Award is a well-deserved reward for Pauline's research efforts. At the same time, this will be her memorable memory when choosing USTH in particular and Vietnam in general as a destination for her research journey. 
Congratulations to Pauline Martinot! Wishing you have more great memories at USTH and in Vietnam.