On September 26, 2023, University of Science and Technology of Hanoi (USTH) warmly welcomed a distinguished delegation from French Agricultural Research Centre for International Development (CIRAD).
Welcoming the CIRAD delegation were Prof. Jean-Marc Lavest, the Principal Rector; Assoc. Prof. Nguyen Hai Dang, Vice Rector; Mr. Luc Le Calvez, Director of Research, Innovation, and Technology Transfer, along with leaders from various academic departments.
Representing CIRAD were Ms. Élisabeth CLAVERIE DE SAINT MARTIN, President and General Director; Mr. Sélim LOUAFI, Deputy Managing Director for Research and Strategy; Mr. Jean-Paul LACLAU, Director of the PERSYST scientific department, Ms. Elsa BRU, General Management/Communications Delegation, News and Social Networks Manager; Mr. François ROGER, Regional Director for South-East Asia; Mr. Michael BRUCKERT, Manager of the Food Systems platform.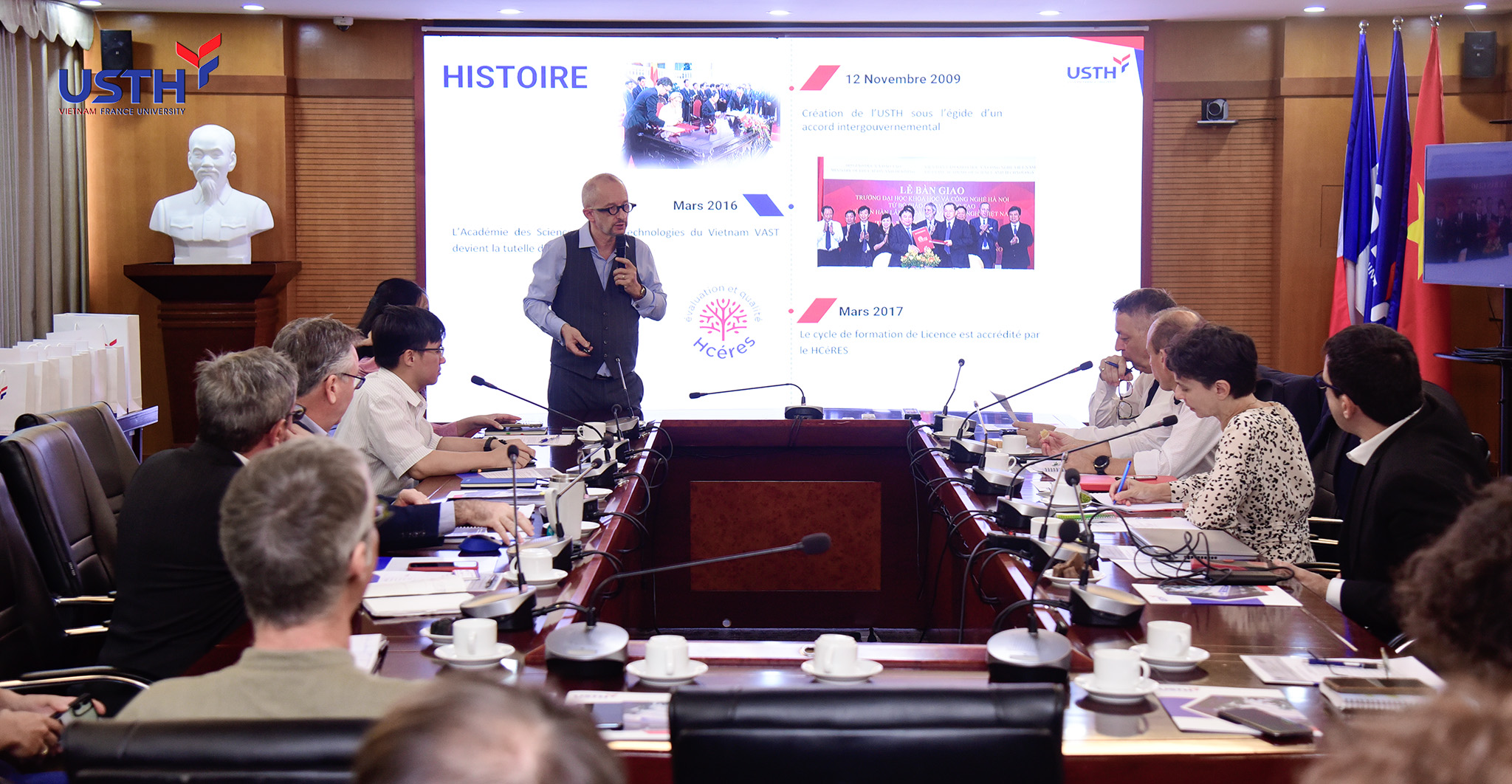 CIRAD (French Agricultural Research Centre for International Development) was founded in 1984 as a public establishment under the joint authority of the Ministry of Higher Education, Research and Innovation, and the Ministry for Europe and Foreign Affairs. CIRAD works with its partners in fifty countries, including Vietnam to build knowledge and solutions and invent resilient farming systems for a more sustainable, inclusive world.
Prof. Jean-Marc Lavest warmly welcomed the CIRAD delegation and provided an overview of USTH's training and research activities. He emphasized that USTH was in a significant phase of development and expressed the university's keen interest in strengthening its collaboration with French research partners, especially those with a physical presence in Southeast Asia.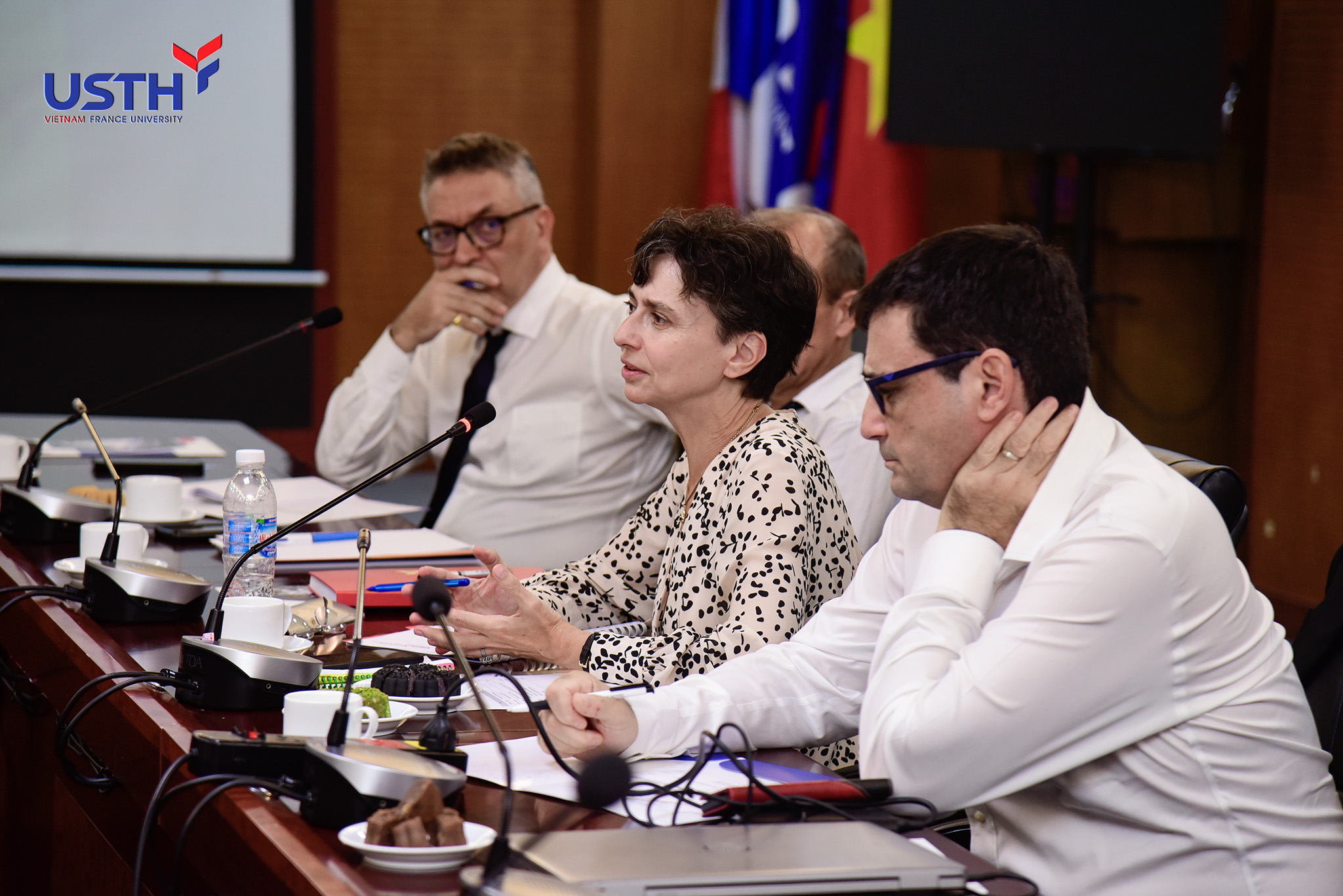 Prof. Jean-Marc Lavest emphasized the longstanding history of collaboration between USTH and CIRAD. Many of USTH's current lecturers have benefited from joint doctoral programs with CIRAD teams, facilitated through international joint labs or joint research projects. He believed this collaborative history lays a solid foundation for fortifying the partnership between the two institutions.
During the meeting, both parties explored potential areas of collaboration, including mobility, teacher exchange, energy and biomass studies, biotechnology, smart agriculture, genomics of plants, food safety, and issues surrounding soil and water pollution.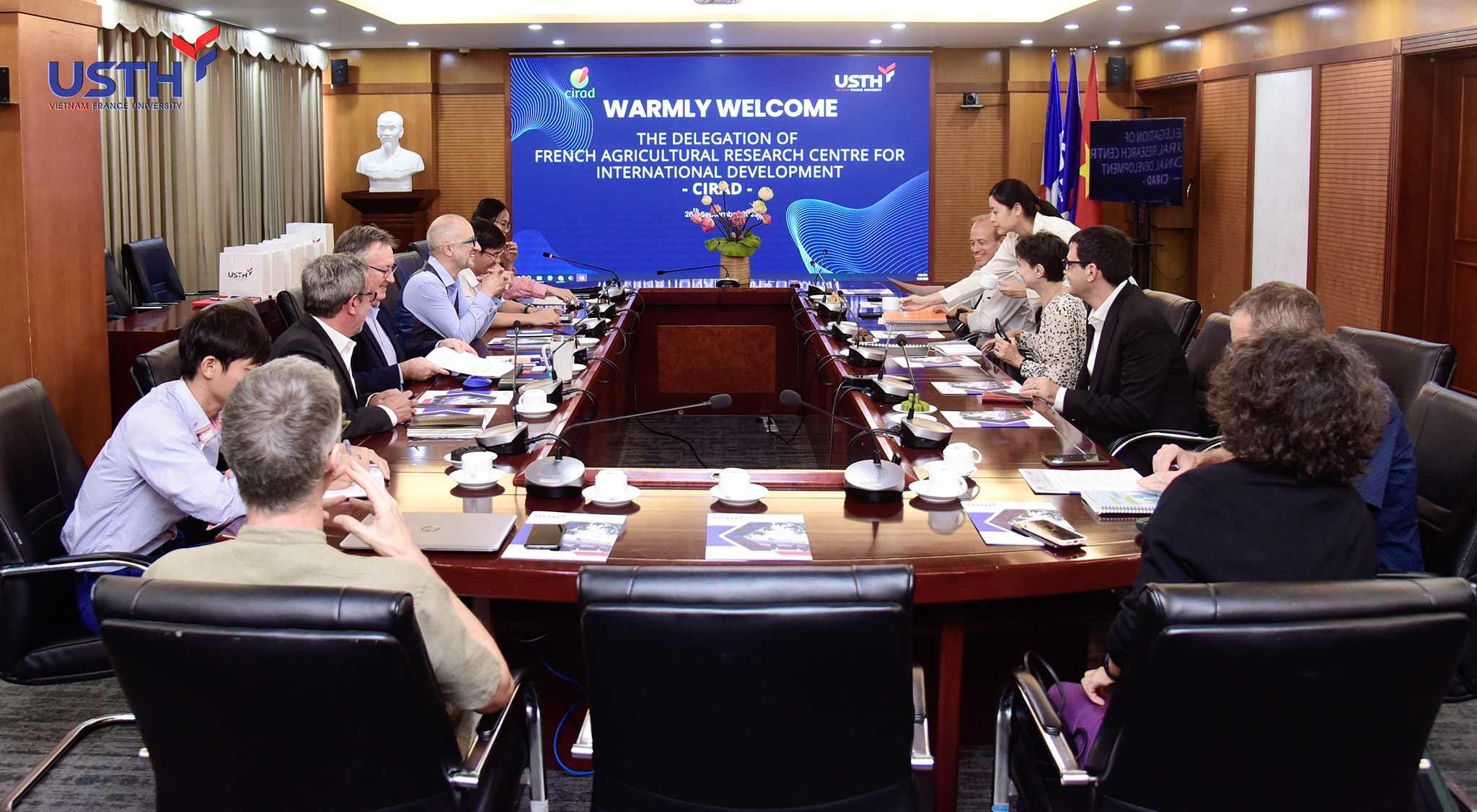 Ms. Elisabeth Claverie de Saint Martin and Prof. Jean-Marc Lavest underlined their shared commitment to enhancing collaborations in order to elevate the research endeavors of USTH and CIRAD.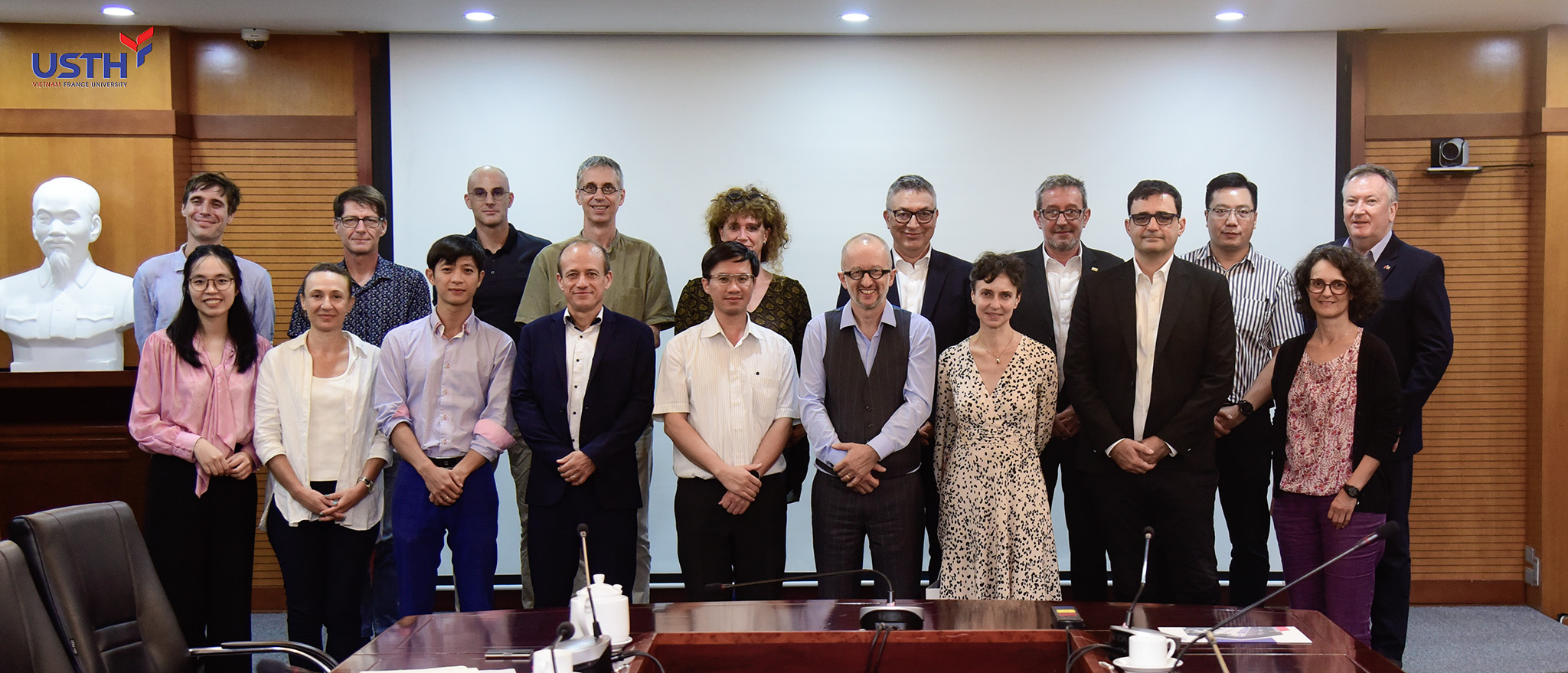 The meeting between USTH and CIRAD concluded, paving the way for numerous opportunities for research cooperation between the two institutions. As this partnership continues to grow, both sides can anticipate even more exciting joint projects in the future.