On June 19, 2020, the startup workshop "Energized Entrepreneur Workshop" co-organized by USTH (Fablab USTH and Department of Energy), the non-governmental organization New Energy Nexus Vietnam and Vietnam Union of Science and Technology (VUSTA), successfully took place.
The event attracted the attention of students from many universities in Hanoi such as Foreign Trade University, FPT University, Vietnam National University – University of Engineering and Technology… and nearly 50 students, lecturers and staff at USTH. In particular, the event was also participated by experienced experts in the field of entrepreneurship from the Startup Vietnam Foundation (SVF), New Energy Nexus Vietnam – a start-up support organization, Vietnam Union of Science and Technology (VUSTA)…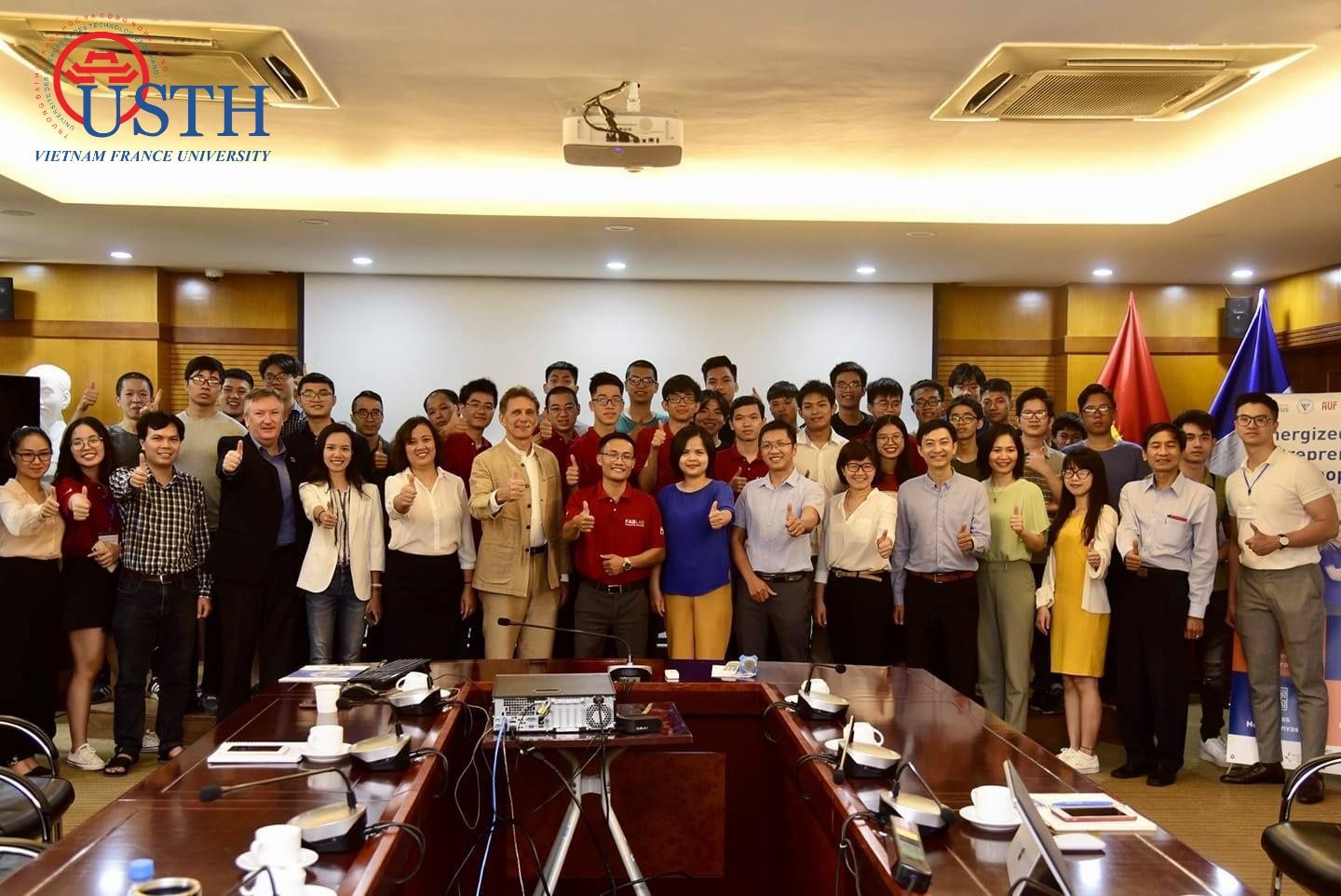 At the opening ceremony, Prof. Etienne Saur said: "The workshop is an opening event in 2020 within the framework of Fablab's activities – A collaboration project sponsored by Francophonie University Association (AUF) and USTH. I hope that from this event, the students will acquire a lot of knowledge and skills in terms of entrepreneurship in the field of science and technology to help you become more confident when participating in the competitive business and labor market."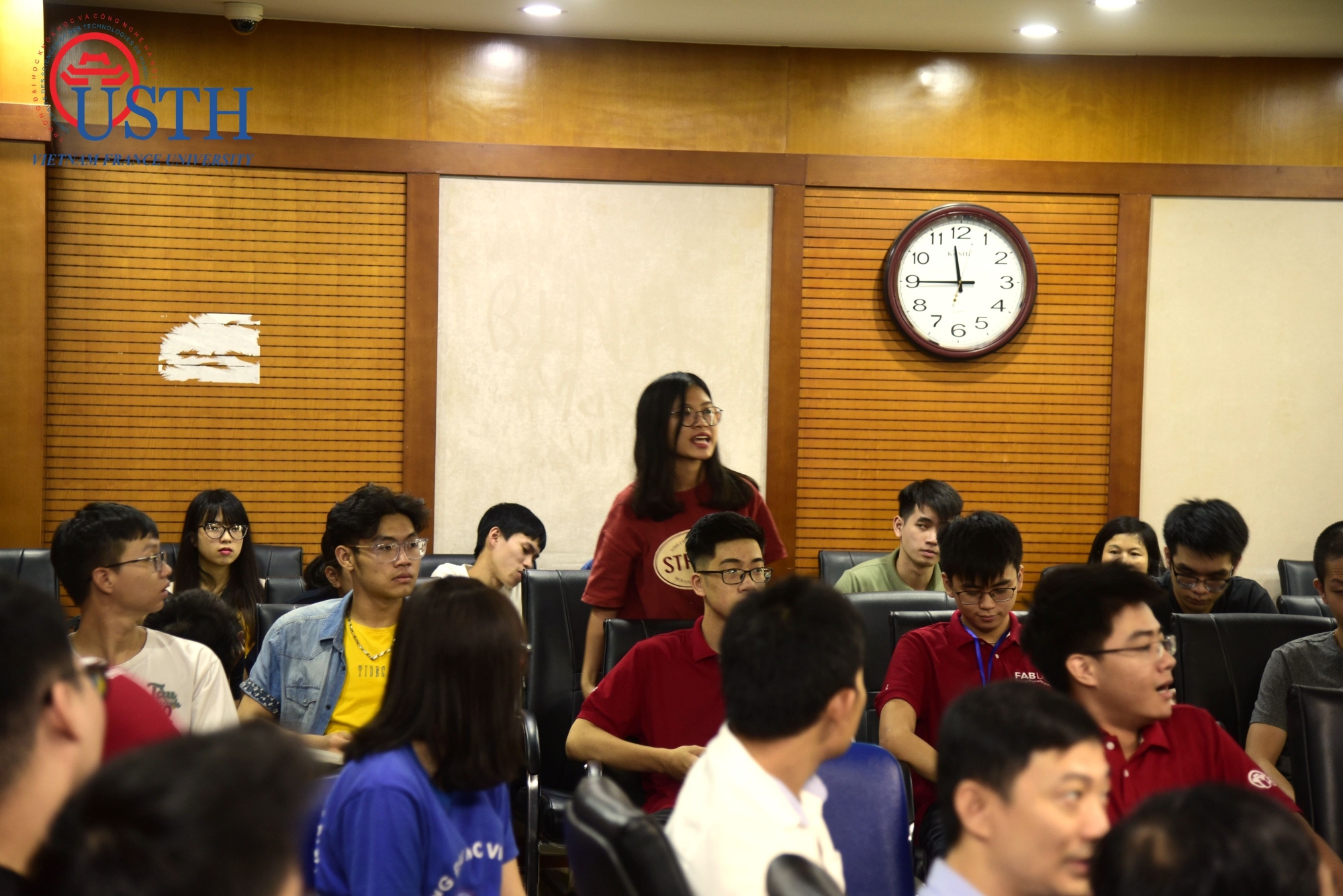 After the opening ceremony, Mr. Nguyen Hong Long, an expert from the Center for Creativity and Sustainability Study and Consultancy (CCS) had a talk with the students regarding the current state of entrepreneurship, creative models and solutions, the opportunities and potentials of developing start-ups in the field of technology in Vietnam and all over the world,…
Not only theoretical knowledge, through the workshop, the students also had the opportunity to learn about the practical entrepreneurship projects of QiQ Vietnam and Green Innovation and Development Center GreenID. Besides, the students learnt about Design Thinking tool and participated in the simulation session to appeal for investment for their groups' startup ideas (Pitching session).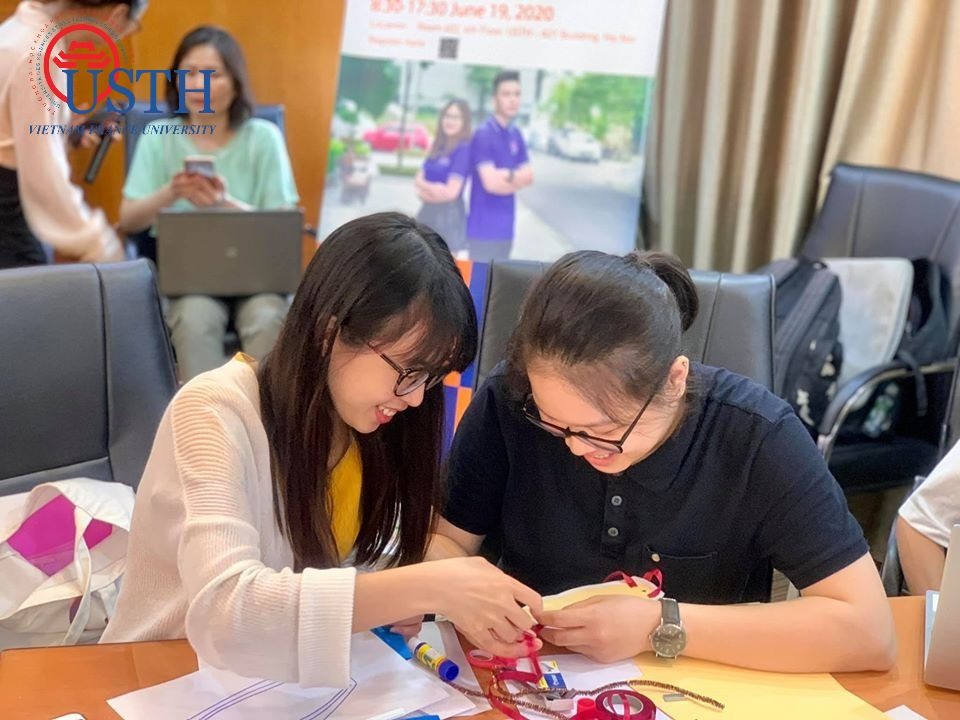 At the end of the workshop, the groups of students exchanged and shared their entrepreneurship ideas towards sustainable development.
Let's look back on some beautiful moments at the workshop.