On September 16th 2019, a series of events were held to welcome the 10th intake of new students to USTH with many meaningful activities, providing freshmen with detailed knowledge about USTH and helping them to get involved instantly with the dynamic learning environment and a wide range of extra-curricular activities at USTH. The series consisted of two main events: Integration Day and Newbie Festival.
In the welcoming speech, Prof. Etienne Saur – Principal Rector on behalf of the Rector Board and all of the university staff extended the welcome to 10th intake of students, congratulated them on succeeding in the application to USTH. He had high hopes that our freshmen will quickly get along with the new learning environment at USTH and never stop trying and growing to accomplish more and more academic achievements. USTH will always try to create an encouraging environment to support our students in learning and researching.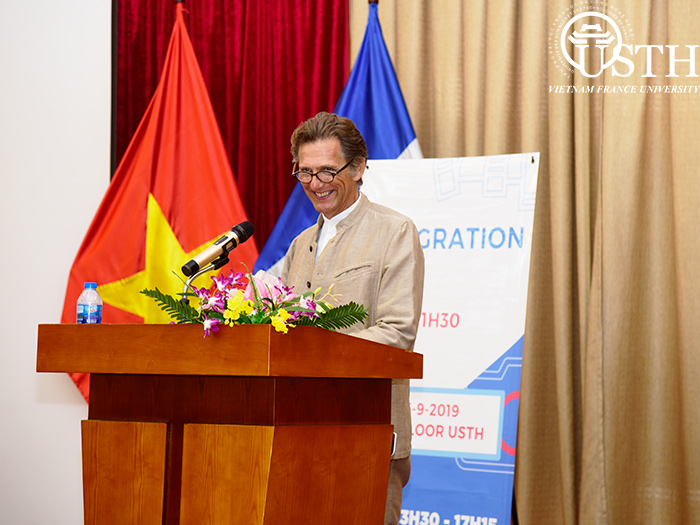 With the attendance of representatives of the Department of Academic Affairs, the Department of Student Services, training departments, current students and alumni, the Integration Day has given students of the 10th intake valuable information about programs, regulations, scholarships and financing. Specifically, the Q&A session has received a lot of questions from our freshers regarding learning methods and orientations, tips on how to successfully apply for an international internship scholarship, student activities, etc. The sincere and detailed answers given by the university representatives, current students and alumni have helped our freshers to feel so much more confident before the coming challenges.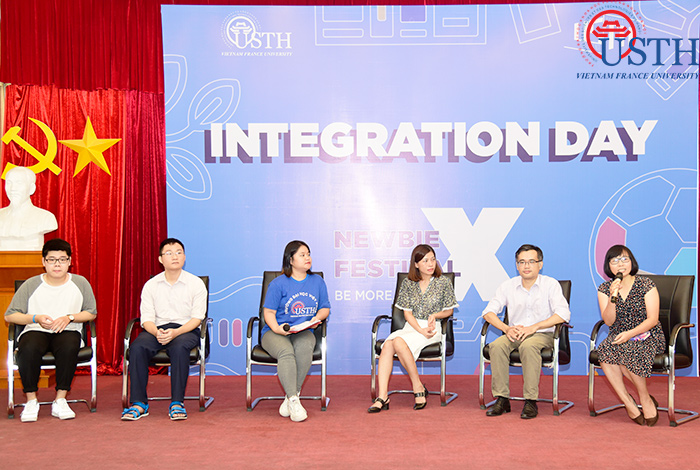 In the afternoon on the same day, the other activity in the event series – Newbie Festival also took place. It was organised by USTH Student Association and other student clubs.
With the theme "Be more, be eXtra", inspired by intake 10 (X), the event showcased impressive performances from the clubs as the warmest welcome to our new students. This was also a chance for the Student Association and more than 10 student clubs such as Youth Rangers, Football, Basketball, Eco Club, etc., to introduce themselves and to recruit the next generation who will inherit, uphold and develop the clubs in the years to come.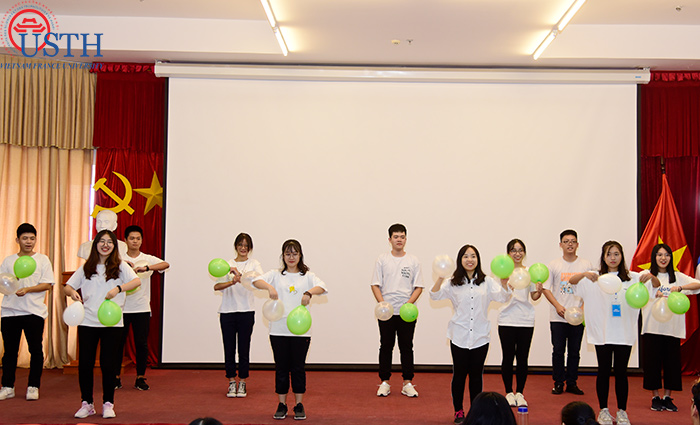 Through the humourous and unique introductory performance, as well as well-decorated information booths, USTH Student Association and other student clubs has created a cosy and friendly atmosphere, helping our freshers to overcome their shyness and make friends with other students.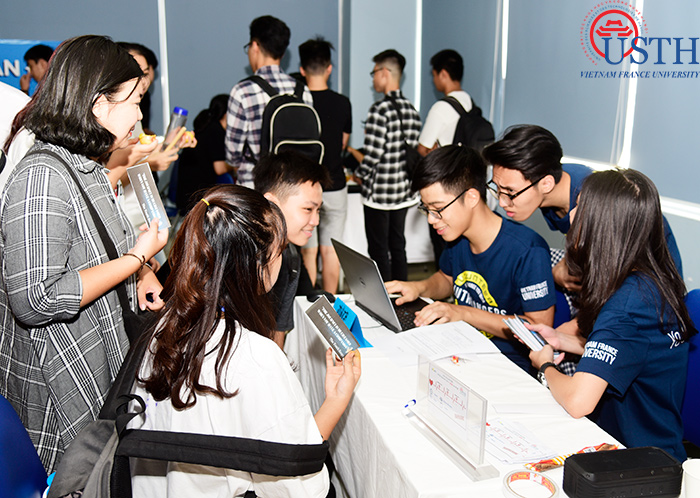 Nguyen Thu Huyen, a newbie of the Department of Pharmacological, Medical and Agronomical Biotechnology, eagerly shared, "The information about student clubs published on the university's website and Facebook fanpage does not do justice to the dynamic environment that we have here at USTH. The Newbie Festival was actually much more fun than I'd imagined. Usually I'm not a sociable and outgoing person, but today when talking to my fellow friends from the Volunteering Club Youth Rangers, I felt like I was a member of a family. I hope I will become a Ranger in the next year."
After the event series, on September 17th 2019, our freshers would have their first classes, beginning their university years.
Let's all wish our freshers the best of luck, happiness and success in their student life at USTH!
More photos of the event series: