University of Science and Technology of Hanoi (USTH, Vietnam France University), was established in 2009 within the framework of the Intergovernmental Agreement between Vietnam and France with the goal of training high-quality human resources in science and technology. The advanced training model and international learning environment at USTH give students many opportunities to directly approach advanced sciences in the world.
USTH has created an ideal environment to develop the scientific passion of the Vietnamese youth.
1. European-standardized public university
USTH is considered the largest French higher education cooperation project abroad and is also the pioneer university in regional training according to the Bologna Process, which is currently being applied in more than 45 European countries. Accordingly, The training duration of bachelor, master, and Ph.D. levels is 3 years, 2 years, and 3 years respectively.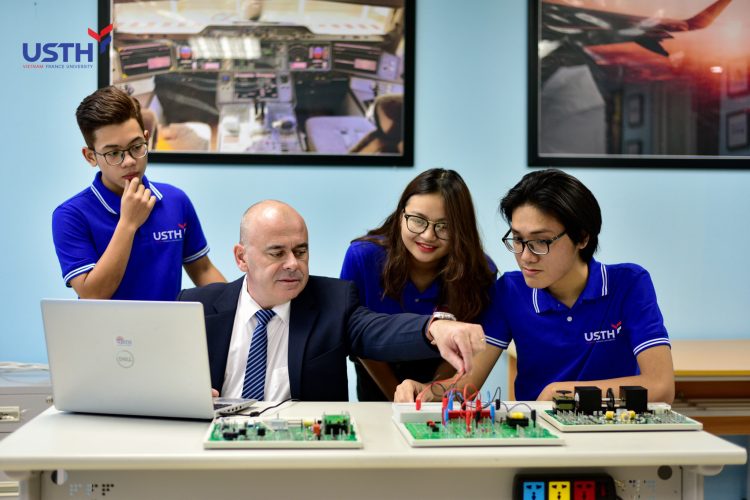 The university's training programs have been recognized by the High Council for the Evaluation of Research and Higher Education (HCERES) in France to achieve quality standards. In addition, USTH's training program is built according to the European Credit Transfer and Accumulation System (ECTS), creating favorable conditions for students to study abroad.
For Master's only, USTH cooperates with universities in USTH Consortium to train and issue two degrees from Vietnam and France.
2. English as the official teaching language
Foreign languages ​​are currently one of the biggest obstacles for Vietnamese students while looking for job opportunities, especially in the international integration era. For the field of science and technology, with fast development and many international academic exchange opportunities, English proficiency is a mandatory requirement for future scientists.
Hence, USTH has chosen English as the official language of instruction. During their training at the university, students continuously practice their communication and professional foreign language skills through regular English supplementary courses. USTH has a 1-year English supplementary program for students who have not met the English requirement, to equip students with a solid foundation of foreign languages ​​and skills before enrolling for the bachelor's degree.
3. Multicultural environment
Built on the model of an international public university, USTH always creates the best conditions for students to study and research in a multicultural environment.
Every year, USTH welcomes more than 200 foreign professors from many countries with the most developed science and technology such as France, Belgium, Japan, Korea… In addition, the University also regularly receives many international students through exchange and internship programs. Thereby, students have the opportunity to access the international environment to improve foreign languages and adaptability for their internships, research and future jobs abroad.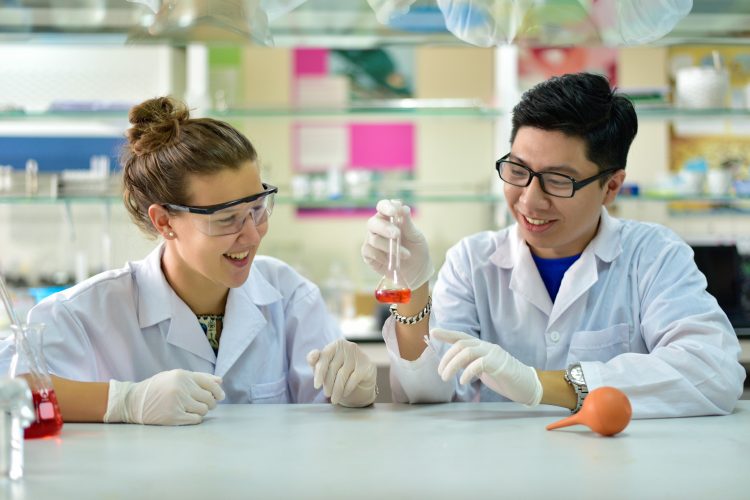 4. Experienced and devoted lecturers 
90% of USTH lecturers hold Ph.D. degrees and above and are experienced in teaching methods and conducting research. Of whom, over 50% of lecturers are from universities and research institutes in France, USA, Japan, Australia, South Korea, and Japan. Furthermore, the learner-centered method helps students develop their independence, creativity, and ability to work in a team as well as independently.
5. A broad network of domestic and foreign partners
Since its establishment in 2009, the University has strived to develop close relationships with domestic and foreign partners to provide USTH students with the best learning environment and internship opportunities. USTH's network of partners is constantly expanding from universities, research institutes, and NGOs to enterprises in the field of science and technology such as the National Polytechnic Institute Toulouse, University of Lyon 1, and University of Science and Technology. Paris Saclay University, Montpellier University, Paris Diderot University – Paris 7, France National Center for Space Research, Paris Observatory, French Development Research Center, Airbus Group, Vietnam Airlines Corporation (Vietnam Airlines)…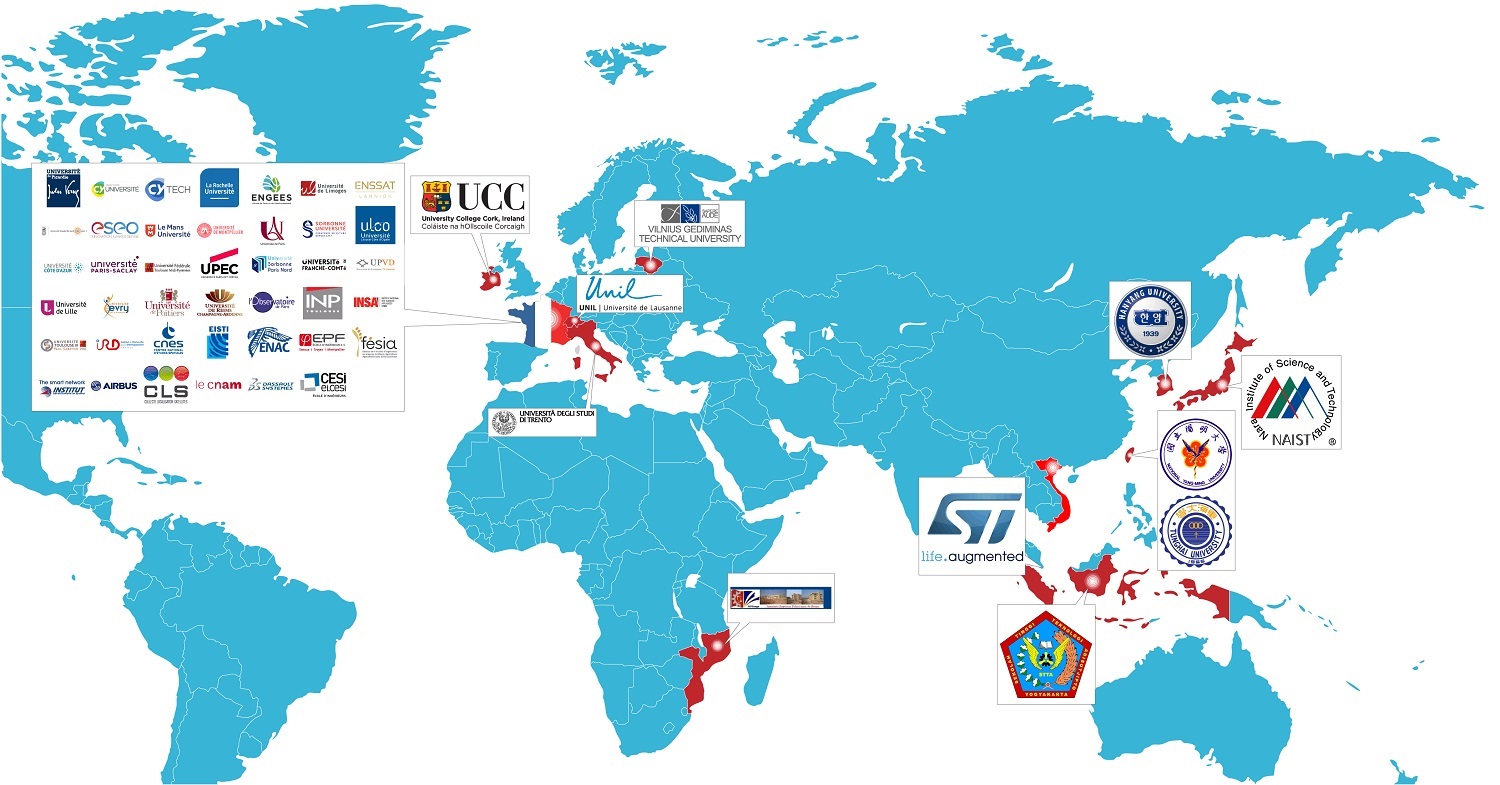 In particular, USTH has received strong support from the consortium of more than 30 leading French universities and research institutes (USTH Consortium), among which, it has developed training programs, delegated lecturers to participate and teach at USTH, and supports and facilitates USTH students to take an internship in France.
6. Opportunities to study and take an internship abroad
Good command of English, professional working style, and ability to adapt quickly are advantages of USTH students to succeed in applying for overseas internship programs.
Annually, an average of 60% of third-year students of Bachelor programs and Master programs of USTH take internships in developed countries like the UK, France, USA, South Korea, Japan, Thailand, and Taiwan. USTH also allocates an amount of its budget to 10% of excellent third-year students as fully-funded abroad internship scholarships.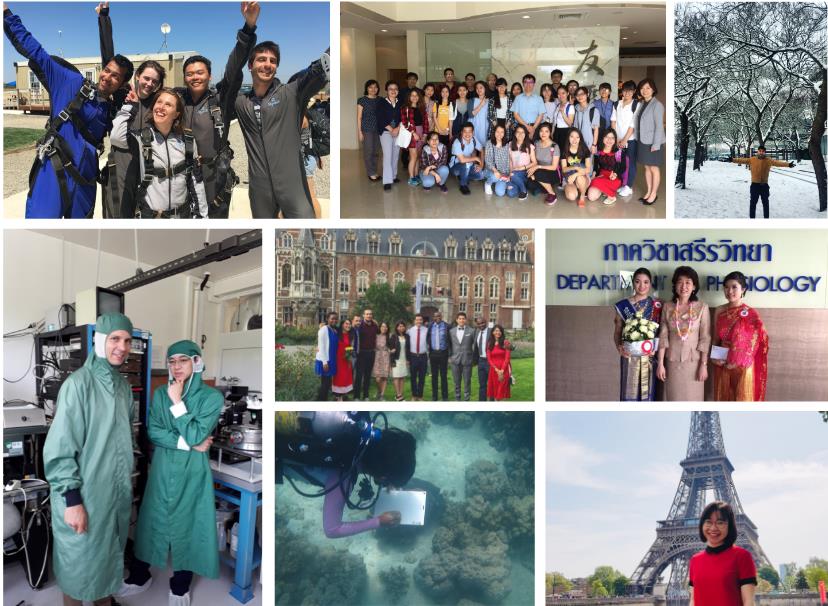 7. Environment nurturing a passion for science
USTH strongly believes that passion for science needs nurturing and fostering. Therefore, from the first year, students are provided with opportunities to participate in research projects with lecturers as well as domestic and international seminars and workshops. They are also encouraged to be creative and to realise their ideas. A series of international-standardized laboratories as well as those of Vietnam Academy of Science and Technology (VAST) always welcome students to do experiments and conduct research. Besides plenty of modern equipment, students would also be provided with appropriate laboratory instruments for Chemistry, Biology, Information Technology… In 2017, USTH built FABLAB, an open space for science lovers, with the funding from the Agence universitaire de la Francophonie (AUF).
With the strong support of The Francophone University Agency (AUF), Fablab has launched and opened a creative space for students, encouraging the spirit of "can-do" in the young generation of Vietnam. With machines and tools that effectively support the process of finding utilities, discovering and testing new ideas such as 3D printers-scanners, CNC machines, milling machines, machines, boards, automation, equipment (PLC), Arduino, Wacom, 2D, and 3D modeling consulting support software, Fablab USTH will be a place to exchange, remove, learn and implement creative ideas of students who are interested in science – technology – engineering.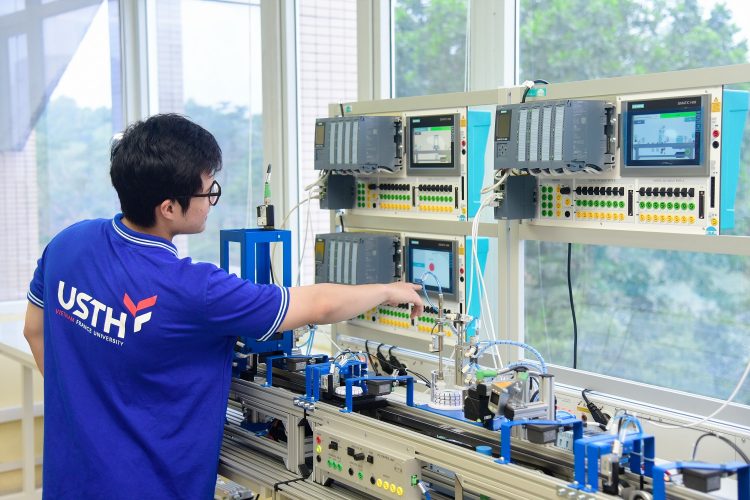 8. Training on soft skills and career orientation
As mentioned above, USTH has provided extensive specialized knowledge for students. However, is the knowledge enough to help them overcome challenges in the changing world? That is the reason why USTH focuses on providing its students with soft skills such as presentation, plan making, report writing in English, time management, and so on, ensuring graduates will quickly adapt and succeed.
Besides, USTH offers professional training courses (such as 3D modeling and designing). After the course, students will receive completion certificates which are widely accepted by specialized companies such as Dassault Systemes. The university also collaborates with major companies in Vietnam to organize career orientation events, helping students become more confident with their career choices
9. Various scholarship policies
USTH has a diverse scholarship policy for students who win prizes in national and international exams and have excellent academic achievements in high school with full scholarship support of up to 294 million VND/person.
In order to attract excellent students, USTH has various scholarships equivalent to 100%, 75%, 50%, or 25% of the tuition fee for students who have excellent results in interviews; students who achieved national and international awards. Students under hard living circumstances and those in remote areas will be eligible to apply for financial aid, supported by USTH.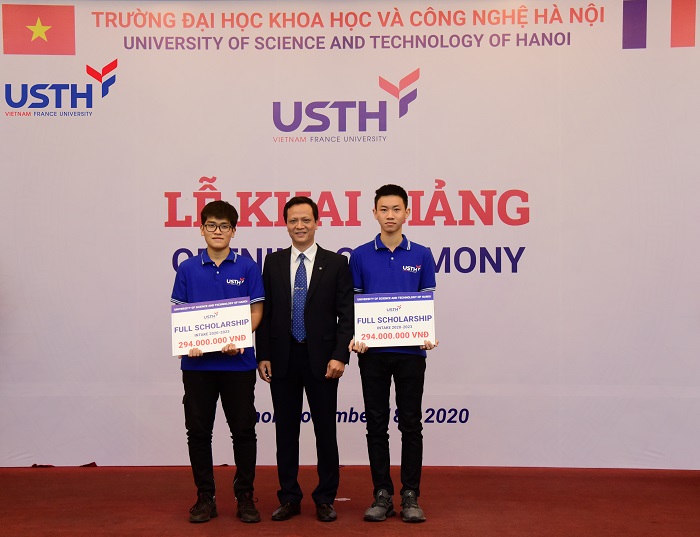 10. Reasonable tuition fee
Due to strong support from the two Governments of Vietnam and France, the current tuition fee at USTH is 46.8 million VND/year, much more reasonable than the average tuition fee of 70-150 million VND/year of other international universities in Vietnam.
In addition, according to the survey, USTH's tuition fees are considered to fit the general income level of Vietnamese people in recent years, ensuring opportunities for a large number of students who can access USTH's high-quality training program.