On March 6th and 7th, 2023, University of Science and Technology of Hanoi (USTH) had meetings with The Université du Québec à Trois-Rivières (UQTR) and Queen's University (Canada) on the cooperation plans in the upcoming time.
USTH warmly welcomed delegations from UQTR and Queen's University. On the side of UQTR was Mr. Sylvain Benoit – Director of International Relations Office. On the side of Queen's University was Dr. Sandra den Otter – Vice Provost of International, Dr. Zhiyao Zhang – Director of the Asia Liaison Office.
On the side of USTH was Assoc. Prof. Tran Dinh Phong – Vice Rector, Assoc. Prof. Eric Lacombe – Director of Department of Life Sciences, Dr. Tran Giang Son – Co-Director of Department of Information and Communication Technology, Dr. Nguyen Quang Huy – Deputy Director of  Department of Life Sciences, Dr. Nguyen Thi Quyen – Representative of Department of Fundamental and Applied Science, Dr. Nguyen Hoang Ha – Representative of Department of Information and Communication Technology, Ms. Do Thi Thuy Trang – Deputy Director of Department of International Cooperation.
UQTR is a French-language public university that was founded on March 19, 1969. The university offers its 15,000 students a quiet, pleasant environment including a large campus with plenty of green open spaces. It also assures them a first-rate education through the dedication and specialized skills of the professors and the availability of advanced techniques. At UQTR, learning and research involve the same hard work as anywhere else – but under far more pleasant conditions. UQTR offers 289 training programs at the three levels of study and has awarded, since its creation, more than 98,000 diplomas to nearly 79,000 graduates.
Queen's University is one of Canada's oldest degree-granting institutions. It was established as Queen's College (in honor of Queen Victoria) in 1841. Queen's offers a range of programs including: Arts and Science, Engineering and Applied Science, Business, Health Sciences (Medicine, Nursing and Rehabilitation Therapy), Education, Law, and Graduate Studies. It also offers programs such as Global Development Studies, Environmental Studies, Health Studies, Cultural Studies, and Neuroscience. Queen's is a full-spectrum, research-intensive university that conducts research in areas of critical concern, including global and community health, sustainable energy, environment and the economy, social issues such as surveillance, poverty and bullying, and art conservation. A member of the prestigious U15 group of research-intensive Canadian universities and the international Matariki Network of Universities, Queen's University has a good academic reputation. It also offers student exchange, and international work and study opportunities.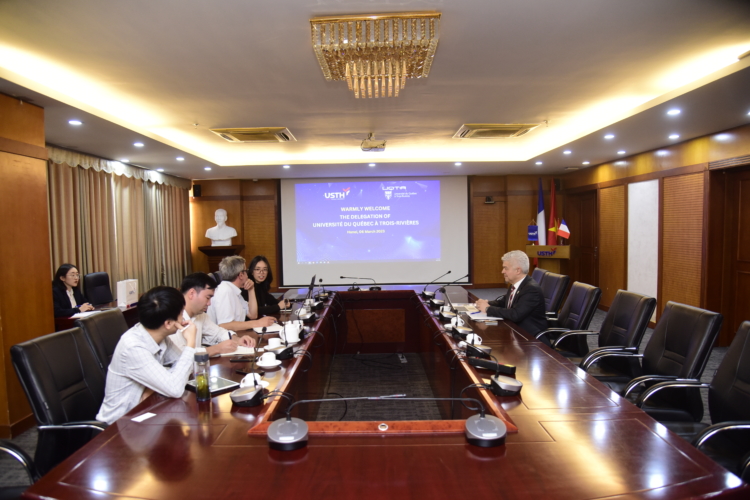 UQTR has been one of USTH's strong partners since 2020. Within the framework of the Student Exchange Cooperation Agreement between the UQTR and USTH and SEED (Canada-ASEAN Scholarships and Educational Exchanges for Development) scholarship program, there have been a lot of USTH students coming to UQTR every academic year. 
Discussing the cooperation plan, USTH and UQTR agreed to continue to promote SEED scholarship as well as expand cooperation in the field of Biotechnology, Electrical Engineering and Mechatronics Technology. Two universities wish to increase the number of students and lecturers in exchange programs or summer school.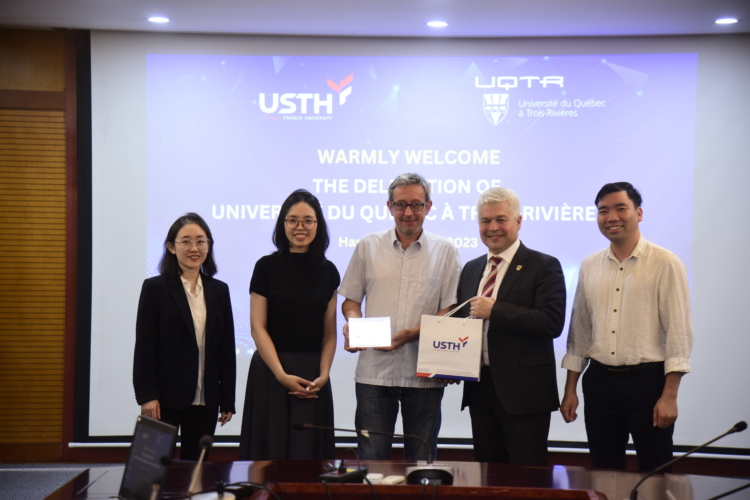 In the meeting between USTH and Queen's University, two universities both agreed with the initial cooperation proposals which are exchange/internship/research programs for Bachelor and Master students, exchange programs for lecturers in teaching and research, co-instruction of Doctoral students. USTH and Queen's University expressed their desire to build and develop a long-term cooperation relationship and expect the success of the future projects. The two universities look forward to further discussions in the upcoming meetings with representatives from their departments and hope to sign the Memorandum of Understanding soon.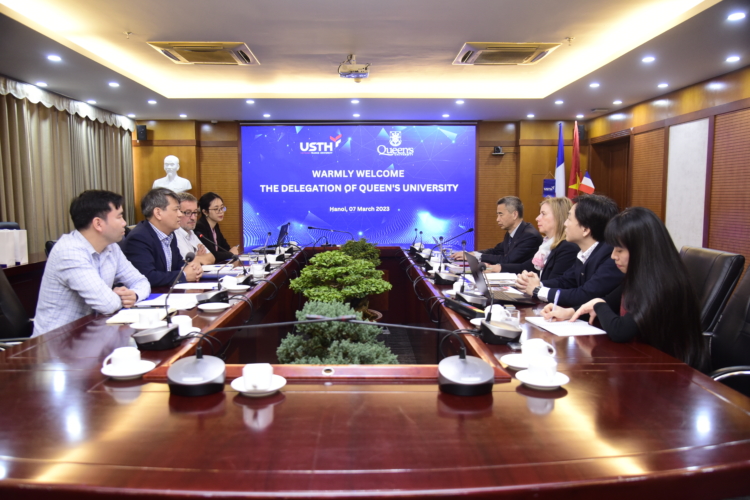 Canada and Vietnam will celebrate the 50th anniversary of the establishment of diplomatic relations in 2023. The meetings with UQTR and Queen's University are meaningful and open up exchange, research, internship and career opportunities in Canada for USTH students as well as strengthen cooperation relationships between USTH and two leading Canadian universities.