On December 19, 2019, the University of Science and Technology of Hanoi (USTH, Vietnam – France University) solemnly held the Graduation Ceremony to grant qualifications to the Bachelor students' intake 2016-2019 and Master students' intake 2017-2019.
The ceremony was attended by Prof. Etienne Saur, Principal Rector of USTH; Assoc. Prof. Dr. Dinh Thi Mai Thanh, Rector; directors of training departments; staff, lecturers and researchers of the University; especially, all the graduates as well as their families and friends.
During the opening speech, Prof. Etienne Saur, Principal Rector of USTH, emphasized that 2019 was a brilliant and successful year of USTH as the University recently celebrated its 10-year anniversary and organised the graduation ceremony for the talented students today.
Prof. Etienne Saur congratulated and expressed his pride in the graduates for their incessant efforts to overcome all the difficulties, challenges and all the examinations to attend the graduation ceremony today. He hoped that the graduates would become USTH's Ambassadors in Vietnam and all over the world to spread the beautiful messages and images of the University to everyone.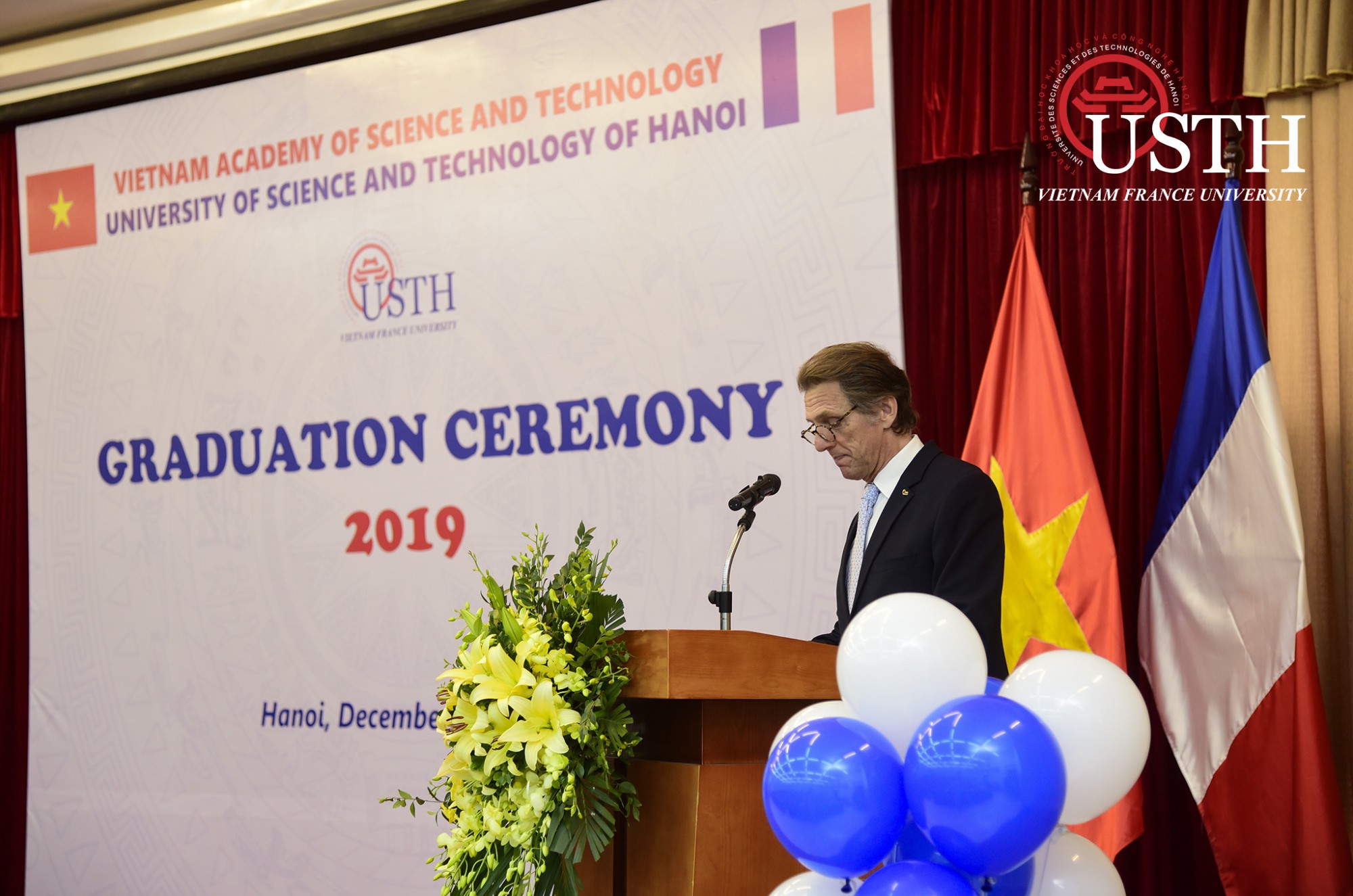 Furthermore, Prof. Etienne Saur expressed his happiness and gratitude to the parents for believing in USTH to consign their children's future to the University and always accompanying, encouraging the graduates throughout their studies at USTH and future career. Besides, he emphasized the dedication and high responsibility from all the staff, lecturers and researchers during the activities of training and supporting the students, which contributed to the success of USTH and the students.
In the solemn atmosphere of the ceremony, Mrs. Le Thi Van Anh, Deputy Director of Department of Academic Affairs, announced the Decision on accrediting and issuing diplomas for 96 Bachelor students and 53 Master students.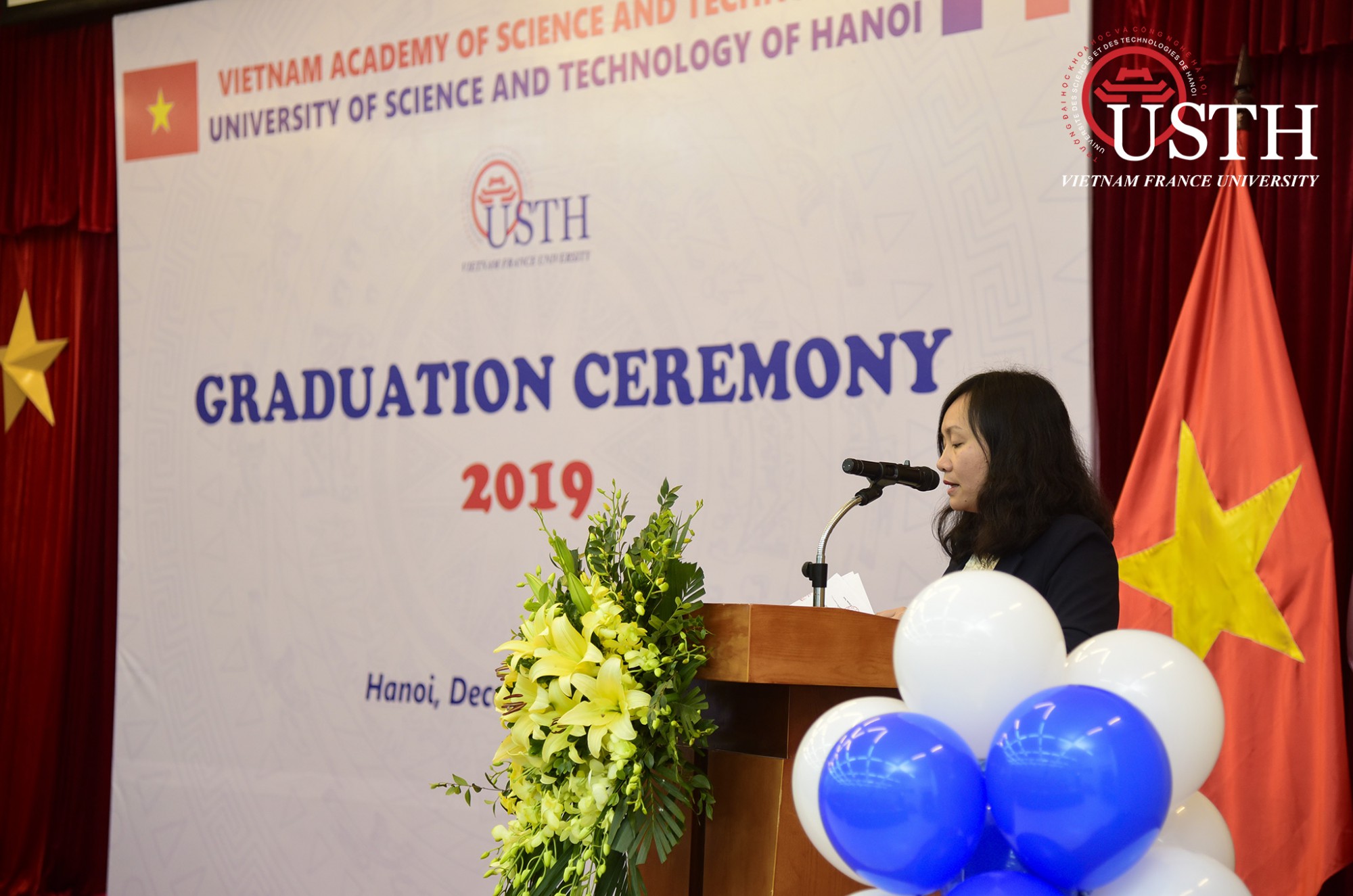 Also, the University announced the Decision on rewarding for 13 valedictorians that were awarded the Certificate of Merit in 2019. However, some of them were unable to attend the ceremony due to working or studying abroad.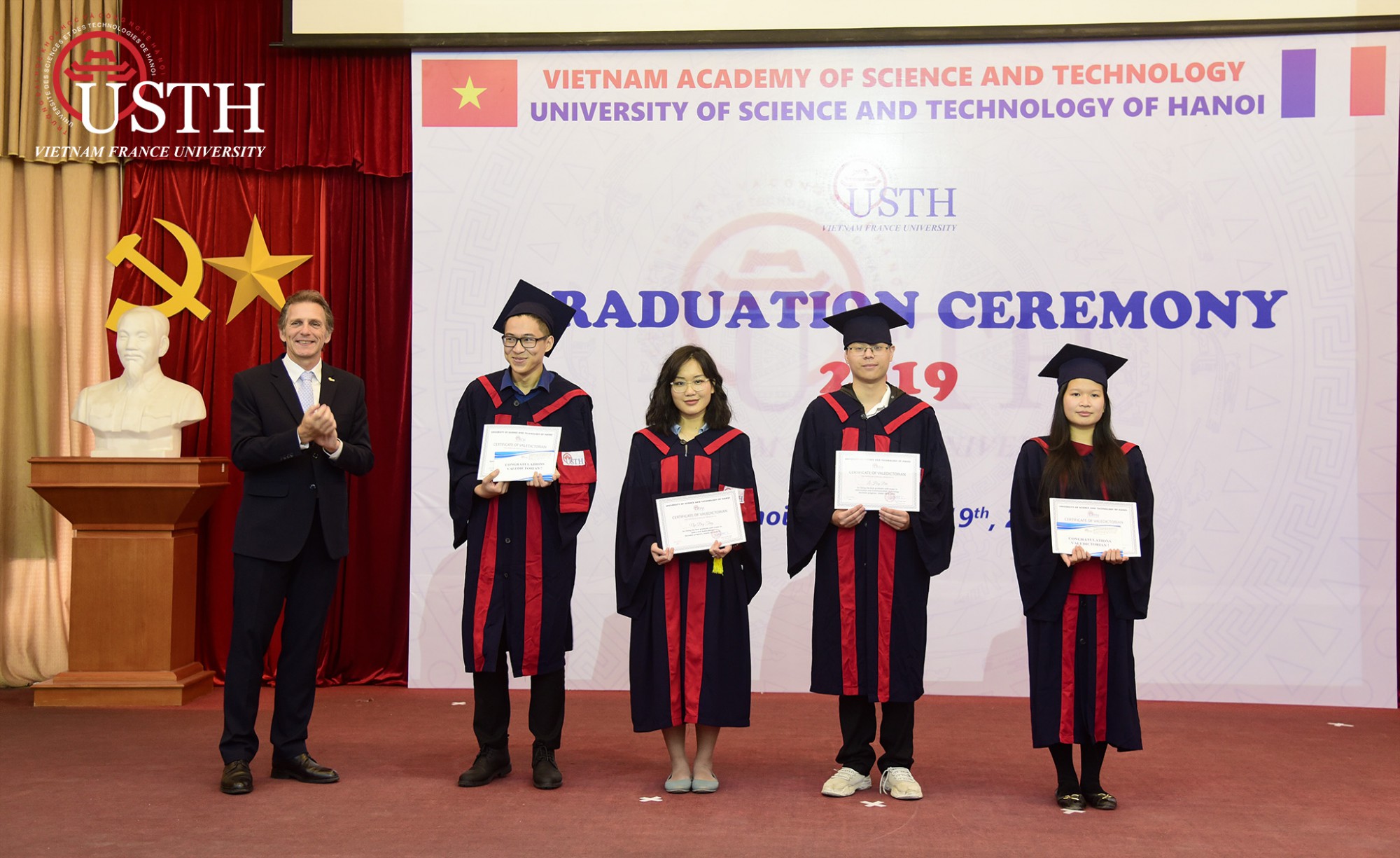 During the closing of the ceremony, on behalf of all the new graduates, Ms. Le Viet Hoa, a graduate from the Food Science and Technology program, recalled the unforgettable memories with all the lecturers and friends at USTH. Besides, she also expressed her gratitude to the lecturers and researchers that enthusiastically delivered the lectures and took good care of the students in their studies and lives, as well as the opportunities of scholarship and internship provided by the University.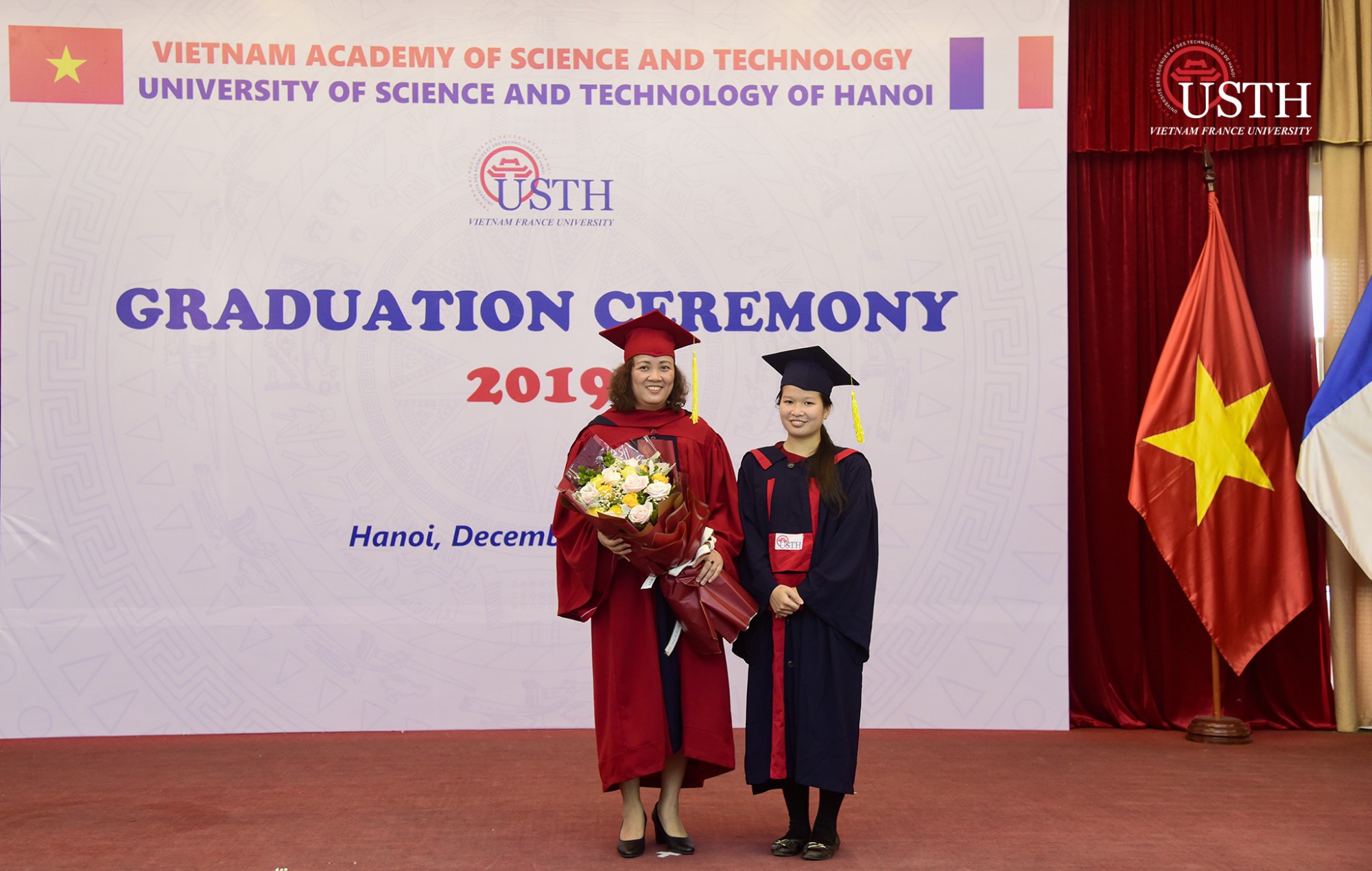 On this important occasion, she sent the meaningful messages to all the new graduates about their future journey: "Be brave to try and fail. Be persistent to continue your progress until you find your suitable pathway. Your future starts now."
Congratulations to all the new graduates. We hope that you overcome all the challenges and utilize their talent, intelligence to contribute to the field of science and technology in Vietnam and the world as well as achieve success in the future.

Here are some photos at the graduation ceremony.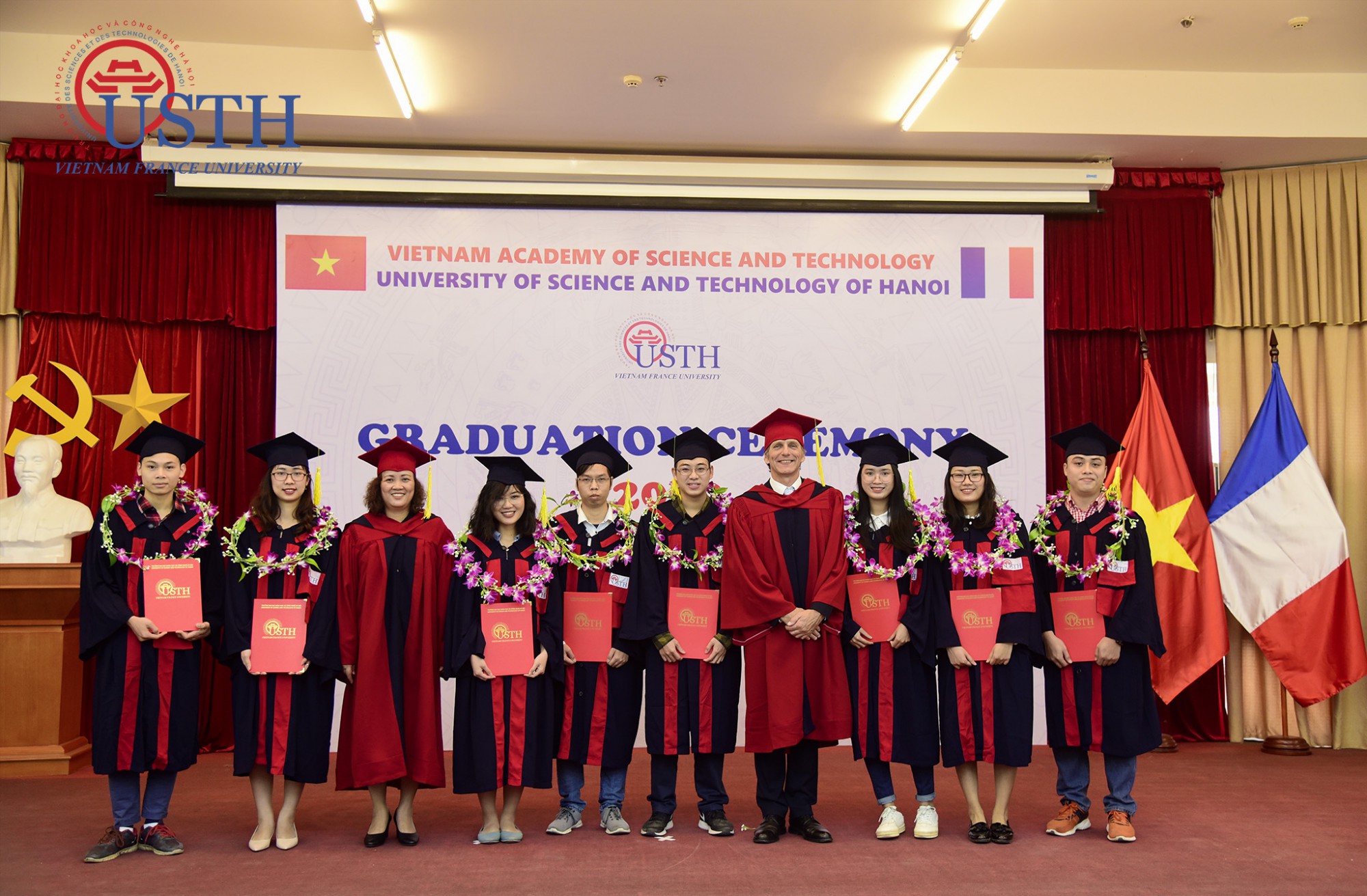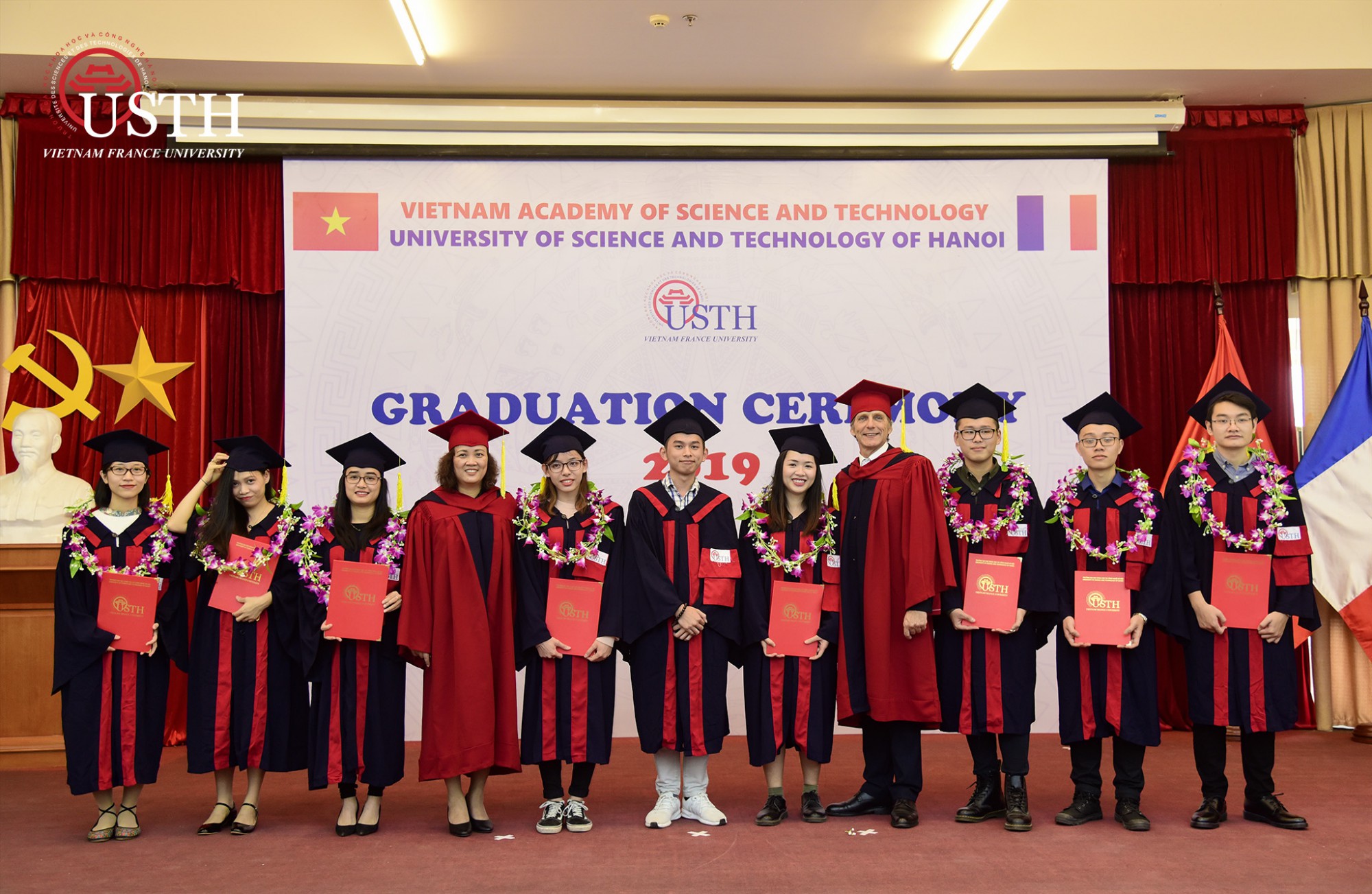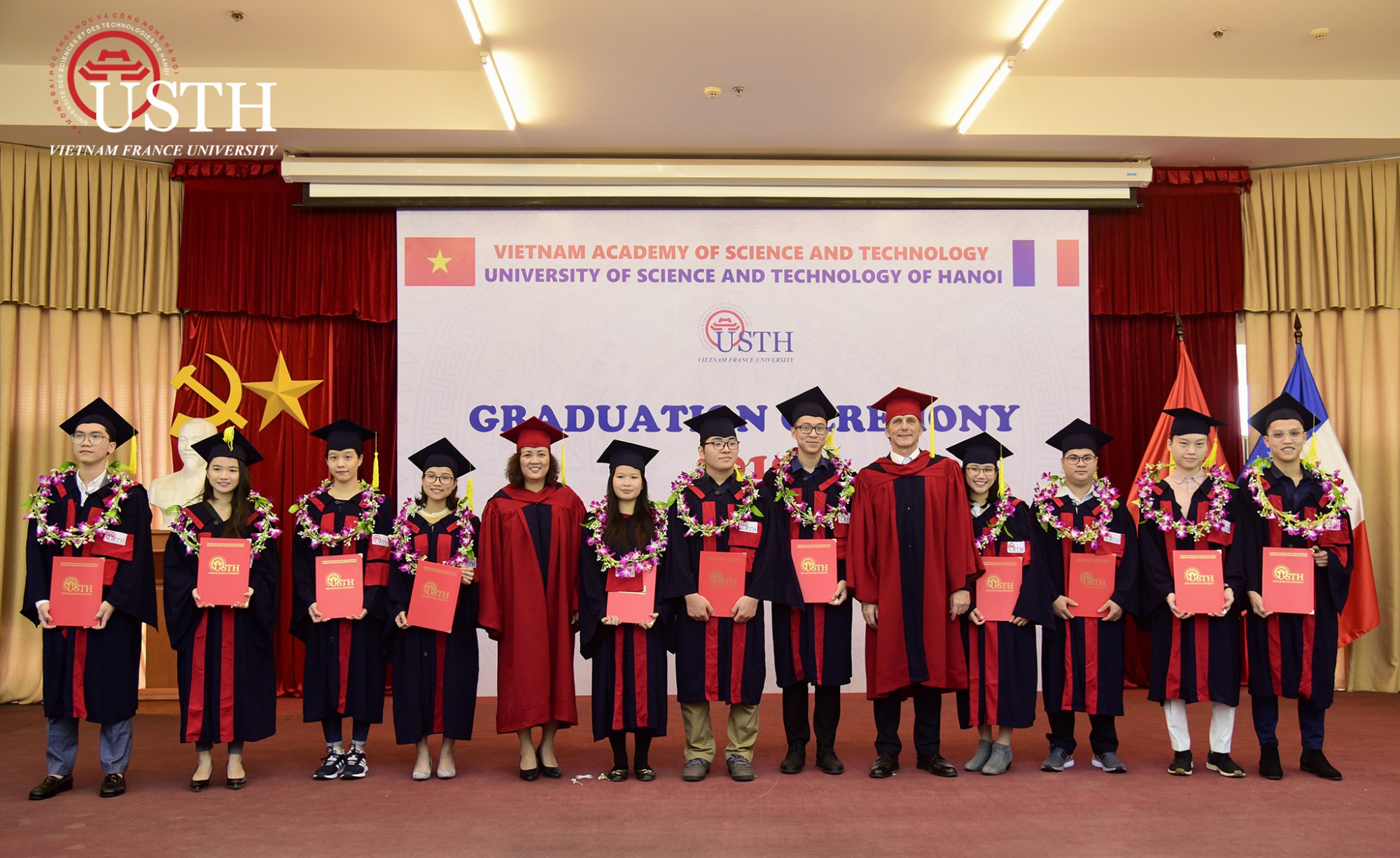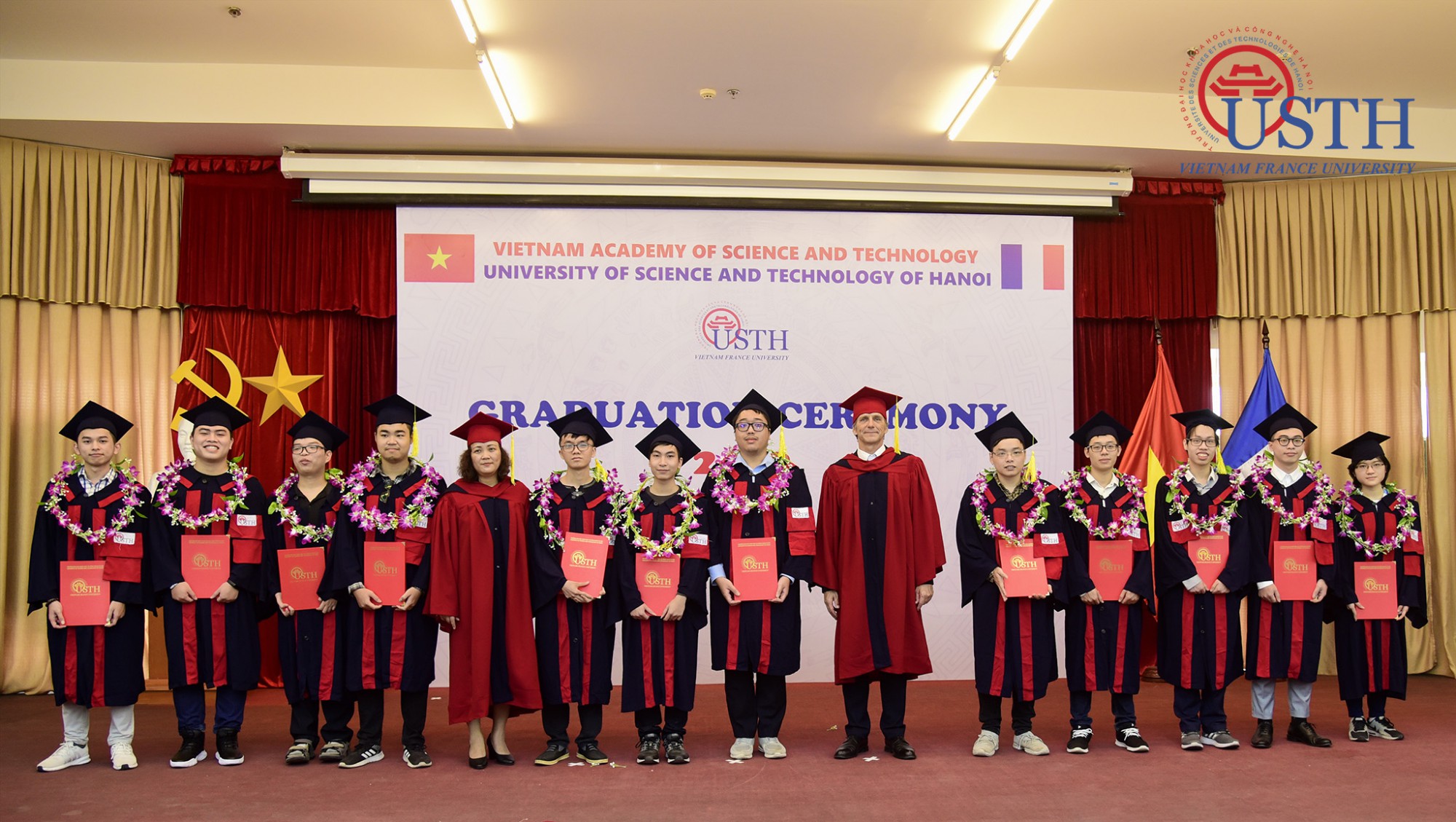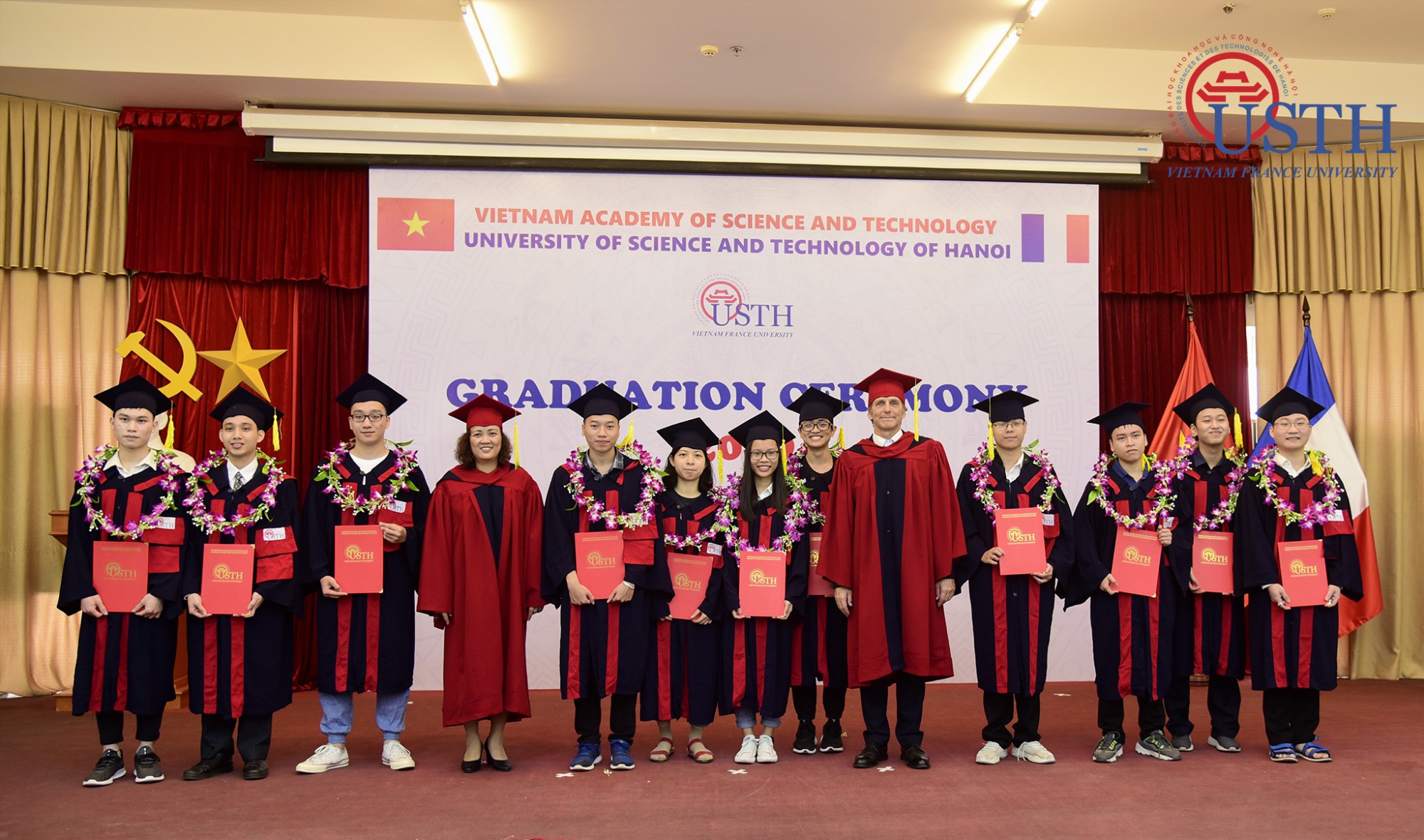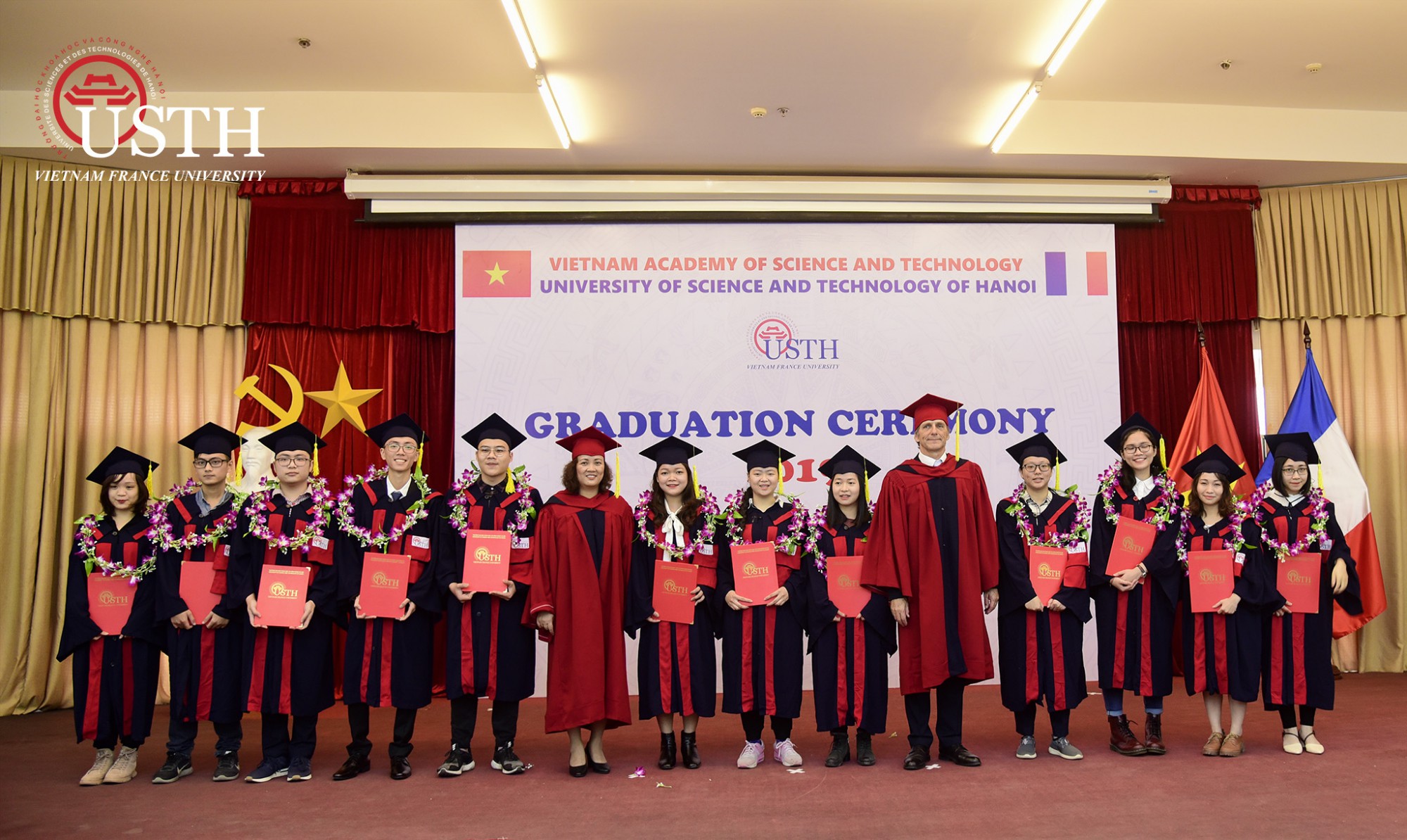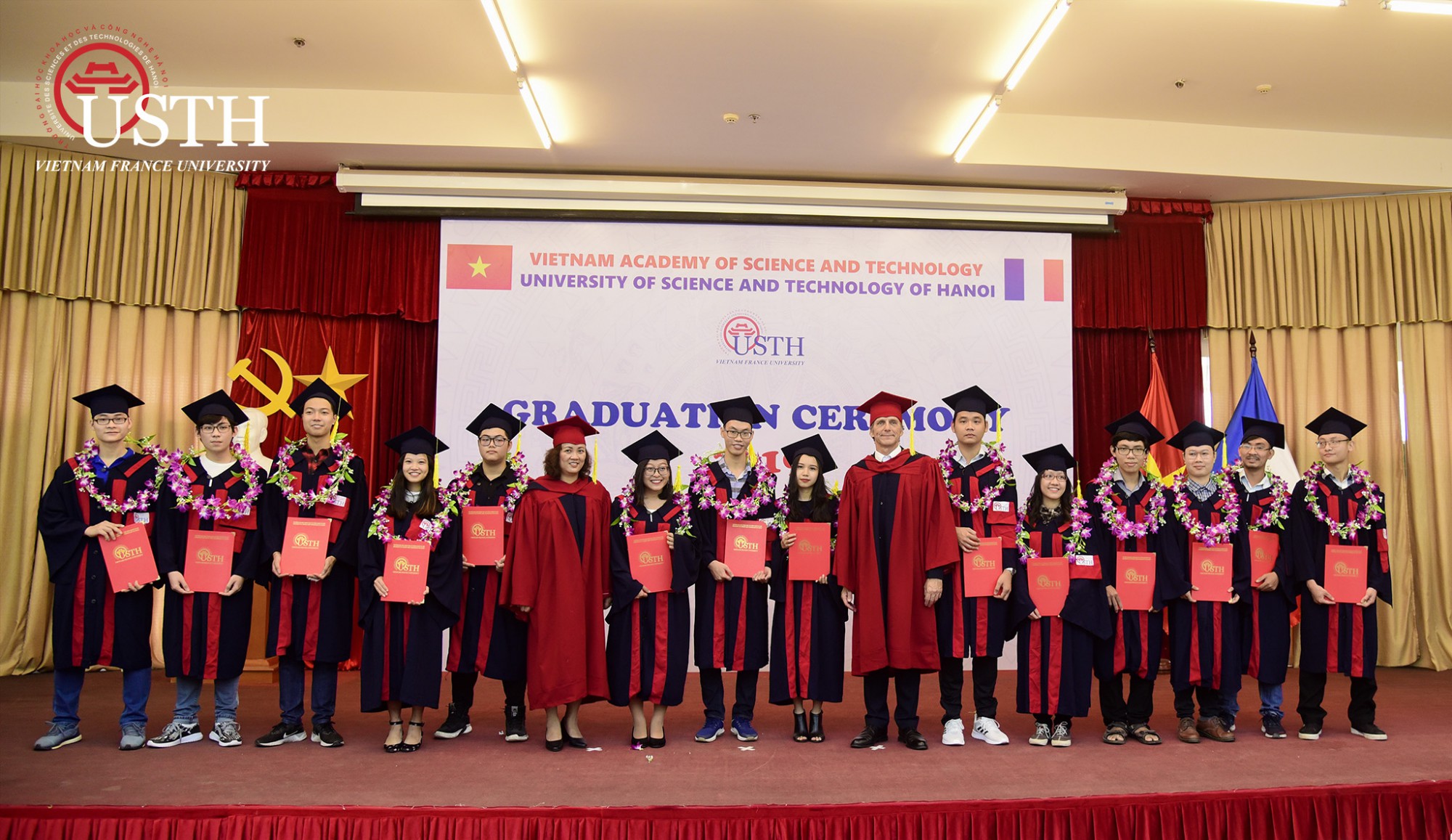 List of rewarding for valedictorians in 2019:
RELATED ARTICLES:
Beautiful moments from USTH's 10-year Anniversary