From September 1, 2022, Ms. Barbara Gandriaux was appointed to the position of Director of Department of Academic Affairs of USTH, in order to support the university in the development period with the increasing number of students every year. 
The Department of Academic Affairs holds a strategic position in the development and implementation of excellent training programs of USTH. Ms. Barbara Gandriaux is an expert who was sent by the Ministry of Ecological Transition, France to work at USTH within the framework of the agreement between the two governments of Vietnam and France – the agreement on the establishment and development of USTH. Together with Vietnamese leaders, Ms. Barbara Gandriaux will be responsible for implementing the university's quality assurance activities as well as managing international cooperation projects in training (especially double degree training programs) and strengthening relationships with French partners.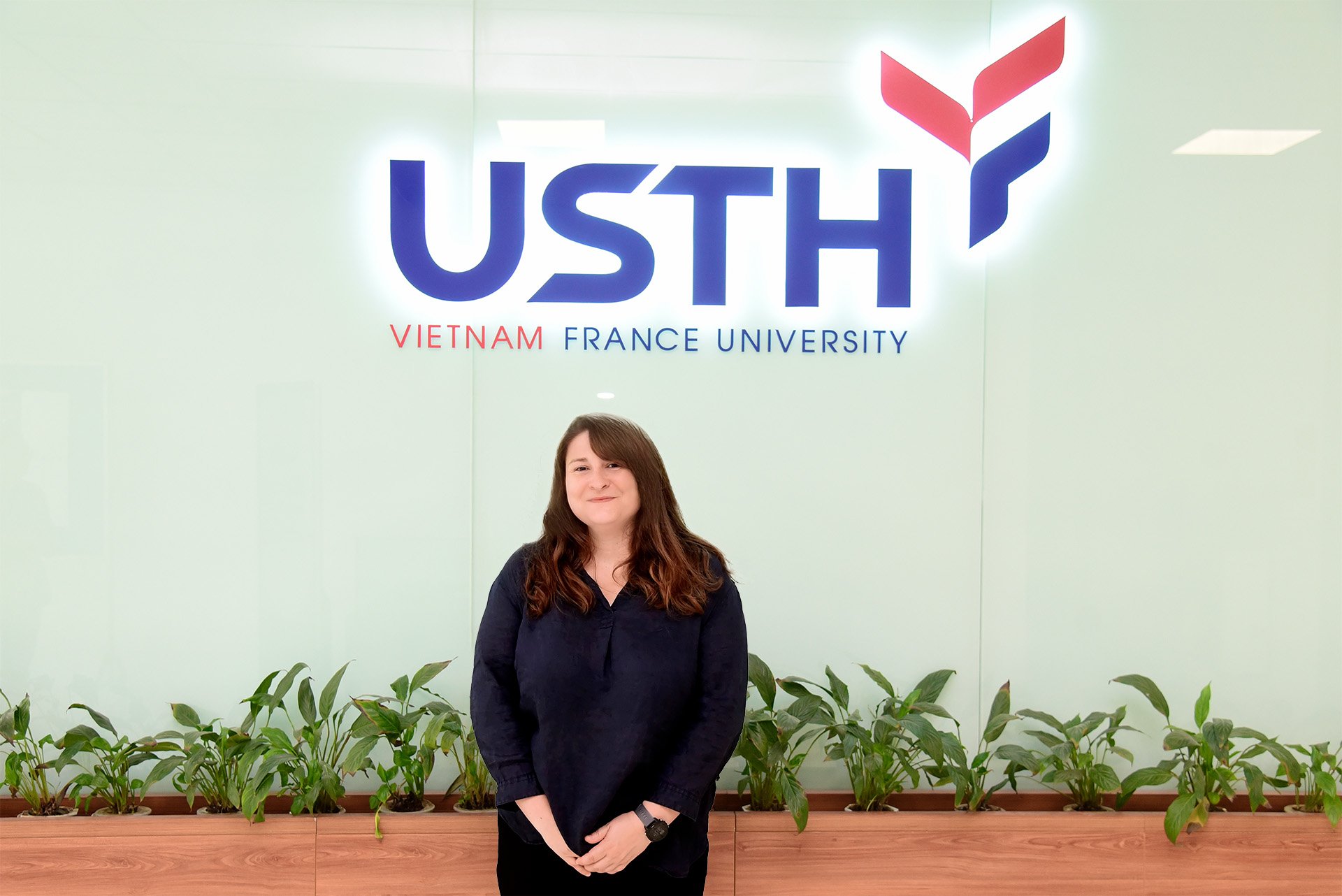 She previously held numerous positions abroad. She was Head of Campus France in the Czech Republic, University Cooperation Attaché and Humanitarian Correspondent in Kazakhstan, General Secretary at the French University in Armenia. She also worked at the French Ministry of Europe and Foreign Affairs and the National School of Arts and Crafts ENSAM in Lille.
"Ms. Gandriaux will be responsible for tightening the existing relationship and expanding USTH's cooperation network with French partners, with priority given to partners within the USTH Consortium. Another important task is to support the university in training quality assurance, accreditation and international ranking activities. Today I am very pleased to welcome Ms. Barbara Gandriaux to the USTH community", Prof. Jean-Marc Lavest, Principal Rector of USTH emphasized. 
The dispatch of Ms. Gandriaux to USTH reaffirms the strong support of the French Government in implementing the strategic plan for the development of the university for the period 2022-2030, in which excellence in training plays a crucial role. The appointment of Ms. Gandriaux to the position of Director of Department of Academic Affairs once again shows an unique feature of the organizational structure and operation of USTH, in which Vietnamese and French leaders work closely together and in harmonious coordination.