In the USTH League 2023 football tournament, the USTH Staff football team showed remarkable performance by winning all three matches and clinching the championship of the USTH League 2023.
The USTH League 2023 officially kicked off on November 11-12, 2023, as part of the series of events to celebrate Vietnamese Teacher's Day on November 20. This special sporting event was organized by the Trade Union of the University of Science and Technology of Hanoi and the Ho Chi Minh City Communist Youth Union of – USTH.
The USTH League 2023 tournament attracted the participation of six enthusiastic teams representing USTH and various other organizations, divided into two groups, A and B, as follows:
Group A      
Group B

USTH staff

Phenikaa Univerity 

USTH SV2                                      

USTH alumni 

USTH SV1 

STI (Space Technology Institute)
In the preliminary round, the USTH Staff team gained two dominant victories, defeating USTH SV2 4-1 and Phenikaa University 3-0, securing the top position in Group A. Meanwhile, the STI team finished at the top of Group B. These two teams met in the final match, while Phenikaa University and USTH SV1 competed for the 3rd prize match.
In the intense final match, the USTH Staff football team overcame their opponents, STI, with a score of 3-2, claiming the championship of the tournament.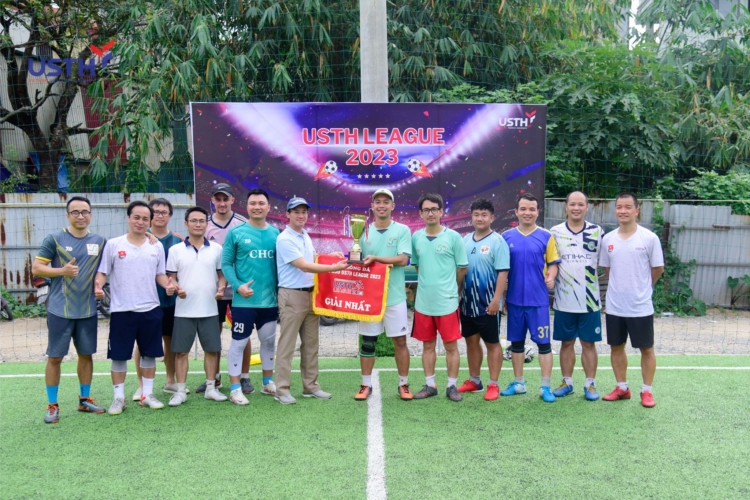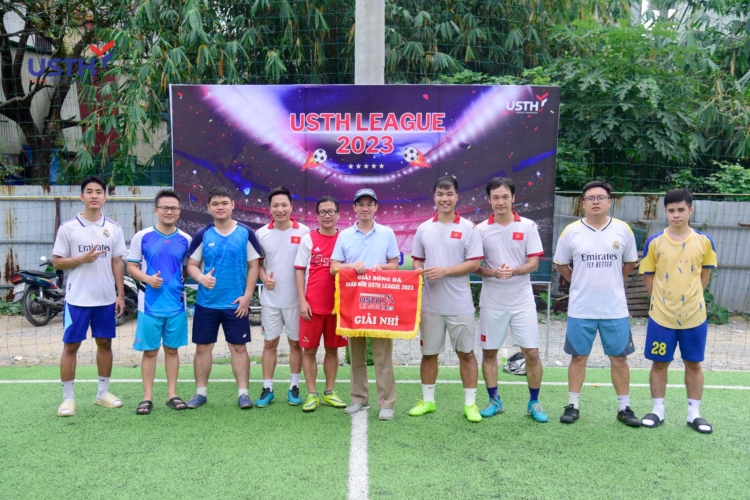 The 3rd prize match between Phenikaa University and USTH SV1 ended with a score of 2-0 in favor of the USTH SV1 team, with player Tiến Khánh scoring both goals.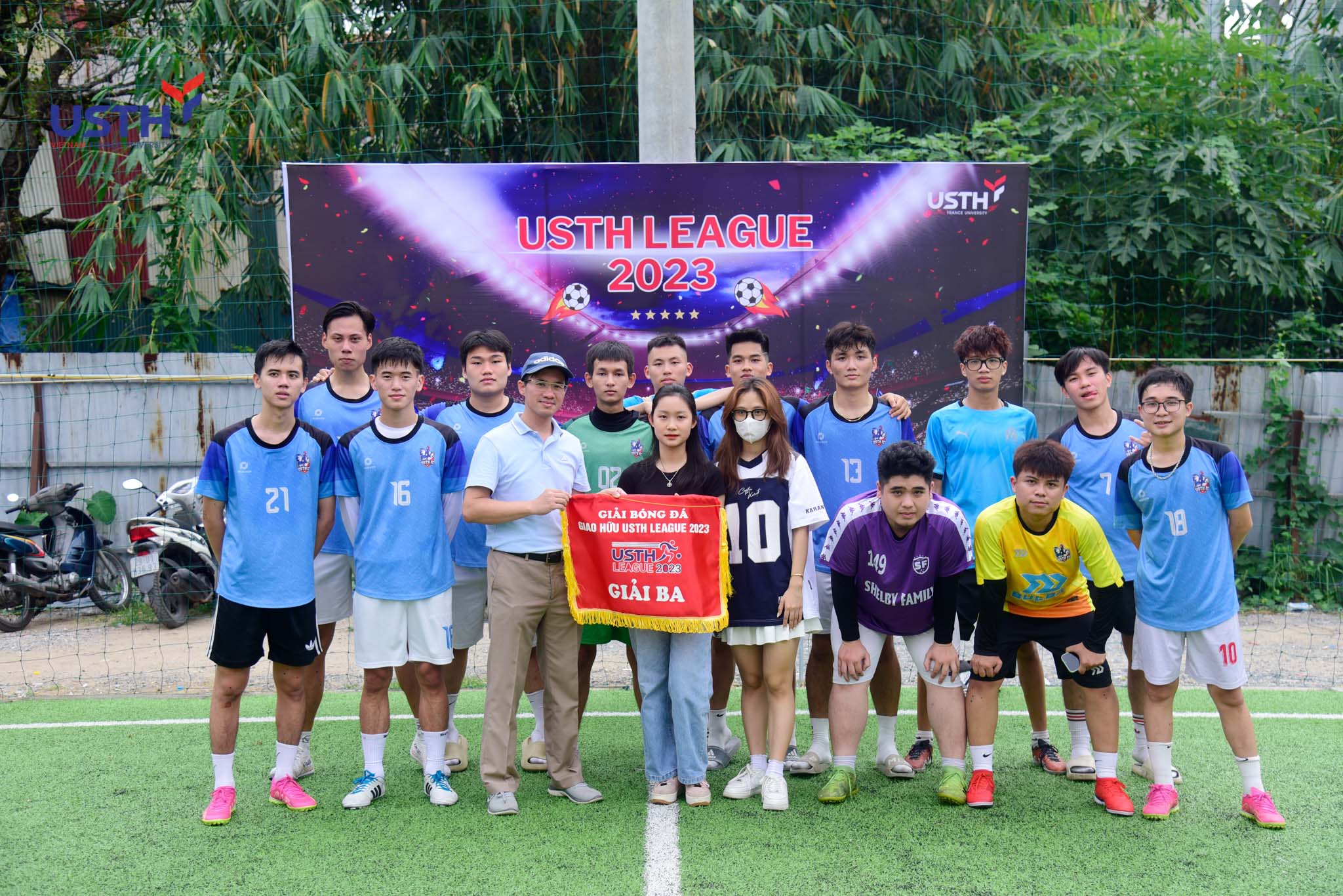 Player Mathis shone with three goals, including two in the final and one in the preliminary round, earning him the Top Scorer award of the tournament.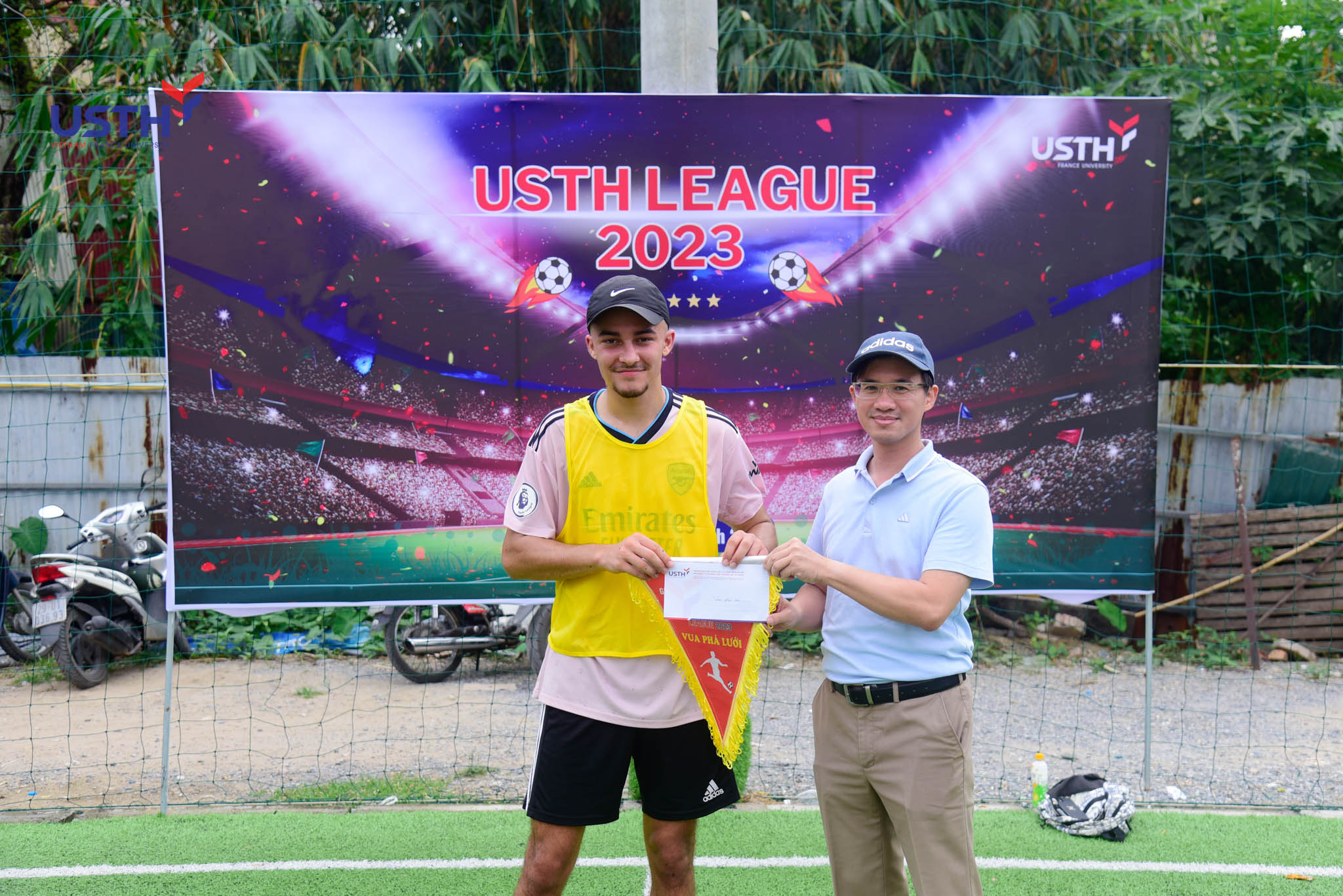 The USTH League 2023 had a series of exciting matches and the dedication of all participating teams. Let us thank their efforts in the tournament!
Below are some images from the USTH League 2023 Football Tournament: