On November 18th, 2022, USTH organized a welcome event "Nice to meet U" for international students. The event attracted the participation of all USTH international students.
Participating in the event was Prof. Jean-Marc Lavest – USTH Principal Rector, Assoc. Prof. Dinh Thi Mai Thanh – Rector, Mr. Luc Le Calvez – Director of Direction of Research, Innovation and Technology Transfer, Assoc. Prof. Ngo Duc Thanh – Co-Director of Department of Space and Applications, Dr. Tong Si Son – Deputy Director of Department of Space and Applications, Dr. Sylvain Ouillon – Director of Department of Water-Environment-Oceanography, Dr. Mai Huong, Deputy Director of Department of Water-Environment-Oceanography, Dr. Tran Giang Son – Co-Director of Department of Information and Communication Technology, Ms. Nguyen Thi Tuong Minh – Deputy Director of Administration Office, Ms. Pham Thi Thanh Nga, Head of Department of Student Affairs, Department of International Cooperation, and all new USTH international students and Vietnamese students. 
After the introduction of participants and the program, there were two cultural performances which were guitar – bamboo flute (a Vietnamese traditional musical instrument) and duet song "Bonjour Vietnam" by French and Vietnamese students. The performances were amazing and attractive, bringing a lively and exciting atmosphere.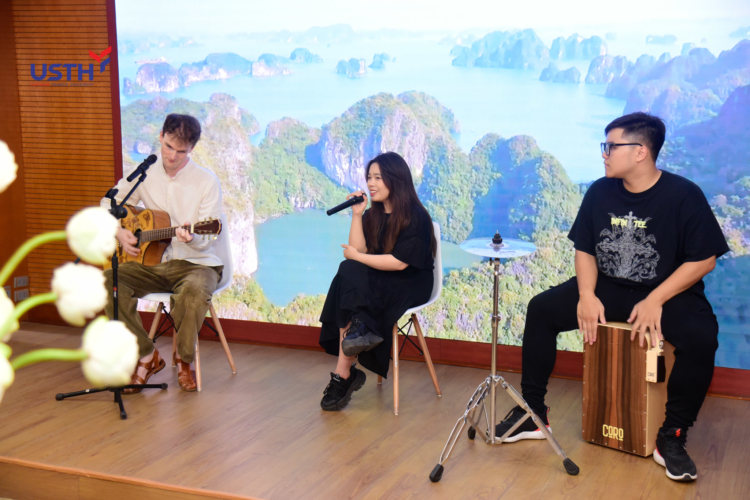 Speaking at the event, Prof. Jean-Marc Lavest – Principal Rector, expressed his excitement and warmly welcomed all new international students to USTH for the academic year. The professor emphasized that this event was designed specifically for international students this year in order to help them to understand more about USTH and Vietnamese culture and to settle in quickly and efficiently. Furthermore, this special event was organized to make sure they are equipped to start the academic year feeling confident about the new environment, professor's expectations, and opportunities on campus. In addition, being able to share the upcoming experience with friends met during the event's activities may help students overcome anxieties and uncertainties linked to their new cultural environment. After the speech, Principal Rector and Rector of USTH gave souvenirs and handbooks – a detailed guide for life in Vietnam for all international students.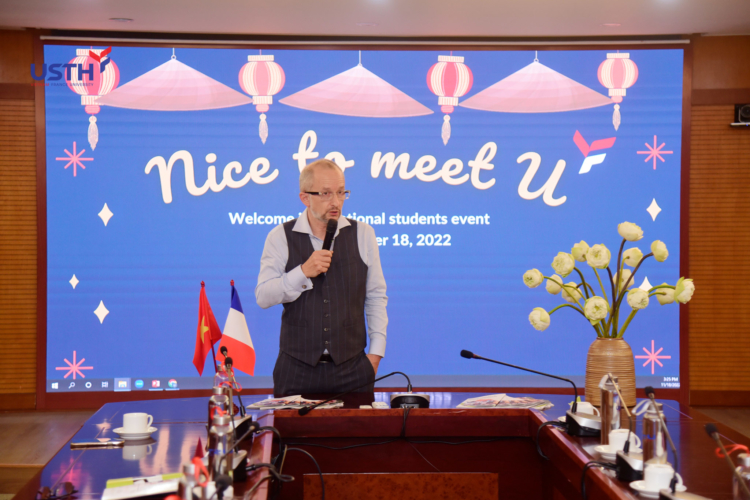 In the next session, Ms. Do Thi Thuy Trang – Deputy Head of Department of International Cooperation shared the necessary information about life at USTH in particular and in Vietnam in general. Through her presentation, international students can have useful information about their arrivals in Vietnam, social life at USTH and tips for living, entertainment and traveling around Vietnam which help them to integrate with Vietnamese culture and have great experiences during studying and living here.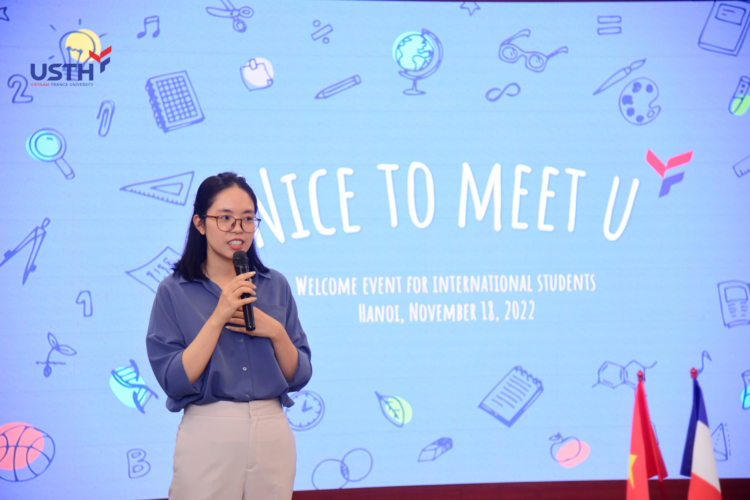 After the video introducing international students at USTH, all students were excited to participate in two mini games. One is a quiz about cultural knowledge in Vietnam, and about USTH. Most of the participants answered the questions correctly which shows their deep understanding about Vietnam and USTH. They especially agreed that Vietnamese attitude towards foreigners is so hospitable and warm-hearted. The next one was making Vietnamese spring rolls in groups. All the teams made good looking and tasty spring rolls. Their presentations about the dishes showed their interests for Vietnamese food and culture. Moreover, they shared that being here, at USTH, they can feel the friendliness, helpfulness and enthusiasm of Vietnamese lecturers and friends which has made their life in Vietnam more comfortable and interesting.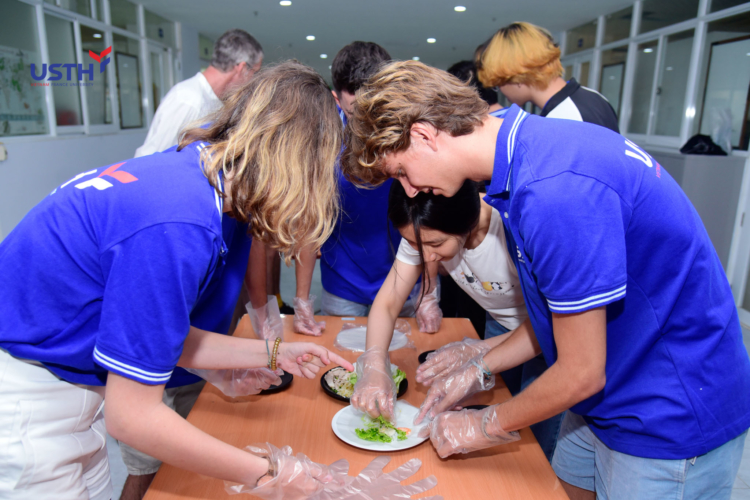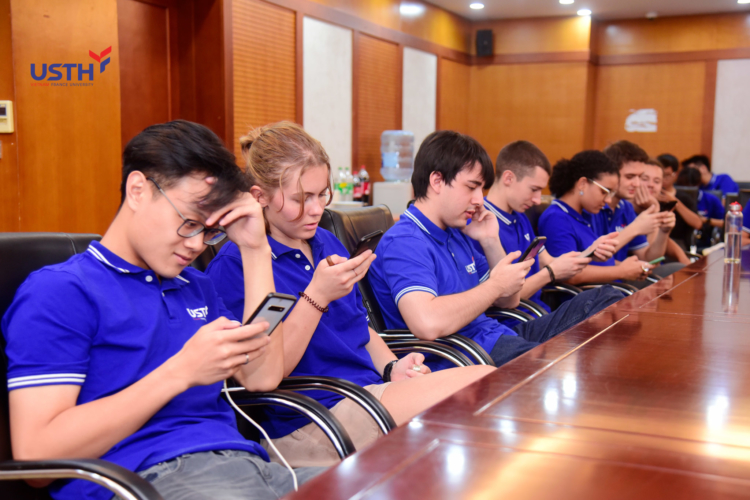 At the end of the welcome event, all participants joined a finger food party which served delicious Vietnamese food and spring rolls made by students. The event not only gave essential information but also left many memorable memories and interesting experiences for international students. All of them are looking forward to joining more fascinating events at USTH and experiencing amazing life in Vietnam.
More photos of the event: