On September 6th, 2022, University of Science and Technology of Hanoi (USTH) had a meeting with Munich University of Applied Sciences (HM – Hochschule München University of Applied Sciences) on the cooperation plan in the upcoming time.
Participating in the meeting were representatives of two universities. On the side of USTH, there was Assoc. Prof. Dinh Thi Mai Thanh, Rector, Assoc. Prof. Tran Dinh Phong, Vice Rector, Dr. Tran Giang Son, Co-Director of Department of Information and Communication Technology, Dr. Nguyen Van Quynh, Co-Director of Department of Advanced Materials Science and Nanotechnology, Dr. Hoang Trung Kien, Deputy Director of Department of Energy, Ms. Do Thi Thuy Trang, Deputy Head of Department of International Cooperation. On the side of HM, there was Prof. Pham Gia Khanh, Department of Applied Sciences and Mechatronics. Besides, there was Dr. Pham Gia Vu, Institute of Temperature Technology, Vietnam Academy of Science and Technology (VAST).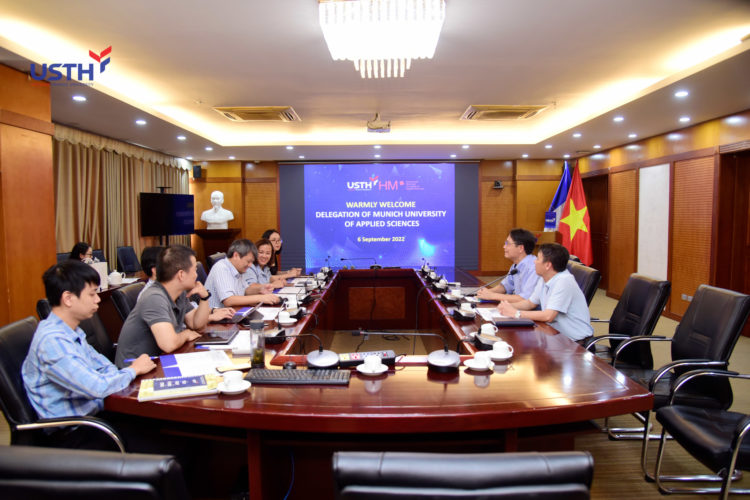 After introducing and welcoming the representatives attending the meeting, the two universities introduced their overview information, development plans and training programs.
University of Science and Technology of Hanoi (USTH) is a public university established in 2009 within the framework of the Intergovernmental Agreement between the two countries Vietnam and France with the orientation of becoming an excellent world-class university training in science and technology. The university is strongly supported by the French Government through a Consortium of more than 30 universities and research institutions in France. The USTH's mission is to train quality human resources in the field of science – technology in order to develop research and promote technology transfer, to anticipate the future in terms of technological change and to become an excellent research university in the region, attracting talented international students. USTH's Bachelor's training programs were recognized and accredited by the High Council of Evaluation of Research and Higher Education in France (HCERES) – the most prestigious education quality accreditation organization in France and Europe. In addition, the University cooperates with the prestigious universities and research institutes in France to co-award Master's degrees and opens a Vietnam-France double degree program for 3 majors. An unique feature of USTH's training program is that students are introduced and supported to find internship opportunities for 3-6 months abroad. An average of 60% of USTH's students have had the opportunity to do internships at universities and research institutes in France and many other countries with advanced science and technology in Europe and Asia such as Germany, Finland, Italia, Japan, South Korea, Taiwan, etc.
Munich University of Applied Sciences (HM) is the largest university of Applied Sciences in Bayern and the second largest in Germany. Currently, there are 14 departments, providing 92 bachelor's and master's programs for more than 18,000 students. Located in the heart of the high-tech and economic hub of Europe, the university is committed to a practical orientation, in research, teaching as well as in-depth training. HM's programs are always at the top of the university rankings in Germany, especially in the top 1 and top 2 with the following majors: Electrical Engineering, Computer Science, Mechanical Engineering… Not only providing high-quality training programs, HM is also a famous university for applied and development research: inventions are always linked to economic development, so that these inventions will be well applied in businesses. Especially, the university has Strascheg Center for Entrepreneurship (SCE) to help develop creative ideas and create the best startup opportunities for students.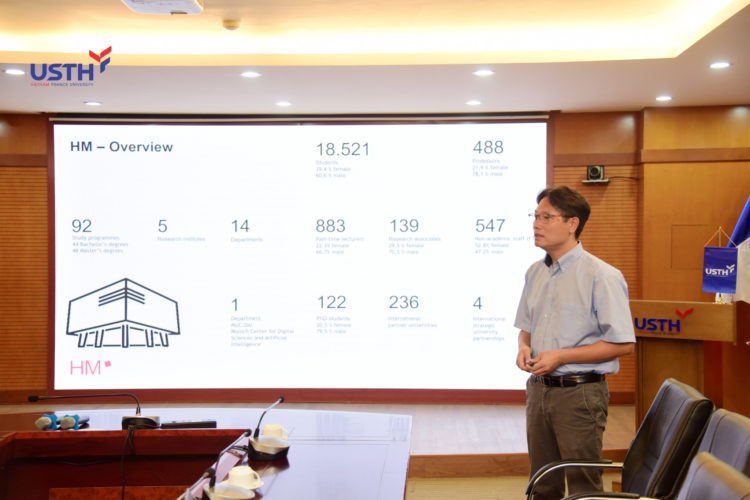 After the introduction, Prof. Pham Gia Khanh, representative of the Munich University of Applied Sciences (HM), emphasized that the university especially wishes to cooperate with USTH through Department of Applied Sciences and Mechatronics (KF06) in student exchange, internship and research, initially in the fields of: Engineering Physics, Mechatronics, Nanotechnology and Information Technology. Specifically, USTH's representative suggested that final year bachelor's students and master's students come to HM to study majors which are taught in English, and send students to HM's laboratory to do internship and work and there may be joint research projects between the two universities. In addition, the HM representative also suggested that USTH students can join the Strascheg Center for Entrepreneurship (SCE) to actualize their ideas.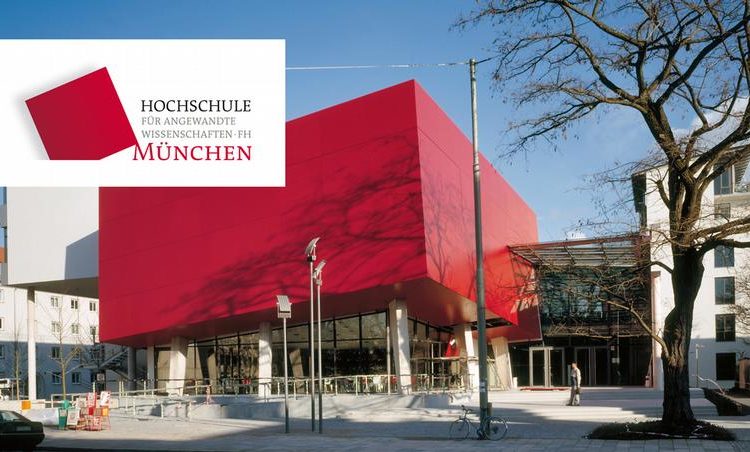 At the end of the meeting, the representatives of USTH and HM both agreed with the initial cooperation proposals, and expressed their desire to build and develop a long-term cooperation relationship and expect the success of the future projects. The two universities look forward to further discussions in the upcoming meetings with representatives from their departments and hope to sign the Memorandum of Understanding soon.